Hey guys, thought I'd throw up a build thread on my brothers AU XR6 ute. It was purchased in November last year, with a Rotrex centrifugal supercharger, X Flash 3, Pacemaker 4480's and a 2.5" exhaust. Chiptorque had "tuned" it, making 211rwkw. The tune turned out to be excessively rich, glazing bores and leading to some incredible blow-by. The VCT 6 has been pulled, and replaced with a stock Intech motor for the time being. As it sits, the car is at BPS now for tuning. Expected to be finished tomorrow morning. Enjoy!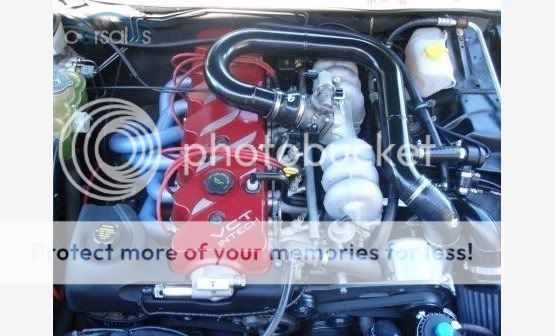 _________________
ILL60 - EF XR8, Sunroof, Ticky Kit, 19x8.5/19x11 TE37's, 347, AFr185's, TFS BoxRcustom converter, Hurst Quarterstick, huge billet cam.

51TER - DL LTD. Stock.
Last edited by 67RCE on Fri Feb 28, 2014 2:15 pm, edited 3 times in total.