Sweet, I better not spend all my money in Vegas then
Quickly got the otherside done this afternoon, so now the rear is all done. End result:
I didn't realise how much lower it was until I opened the boot and realised how low it sat compared to before. For s**t and giggles lowered it without the springs to see how far you can go before there's interference. Below is as low as the jack would go (2"), but pretty sure you could get it laying on the ground without he control arms hitting anything.
Airbags anyone?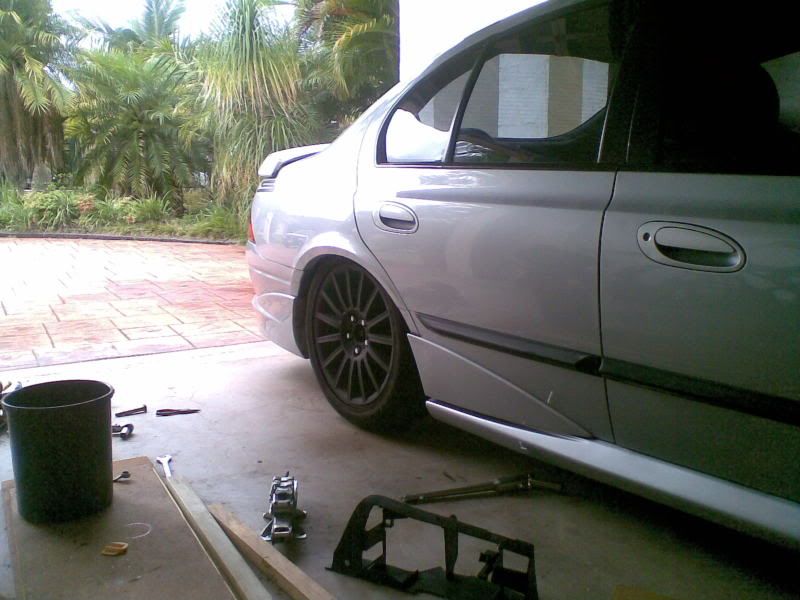 Will do the front when I get back Feb 15.
_________________
EVL098 wrote:
Cramping in the hand from having it on your Wang for an excessive period of time is a definate con.
Seriously do people google "f**k up modifications for Fords owned by Jews" and get linked straight to this site nowadays?
AU,factory fitted tickford kit/IRS, t5,Sports ryder/KYB: gone.