Well I have been working on the lads car giving it a good tidyup, Just have a couple things left to do... Finished modifying some door strips to put on the doglegs of the wagon, so hopefully will paint them up tomorrow. Did a big cleanup of the shed... As the wife insisted(ordered....) that it needs a clean up. So hopefully can finish the wagon on Thursday. So hopefully the wagon will be nice and shiney thursday night and put the extra strips put on. Then back to work friday
Then next Wednesday deconstruction begins!!!!! hopefully can get stuck into it and start stripping paint finally.
Still chasing a couple things but not on the urgent list....
Anyways here is a before & after pic of the wagon....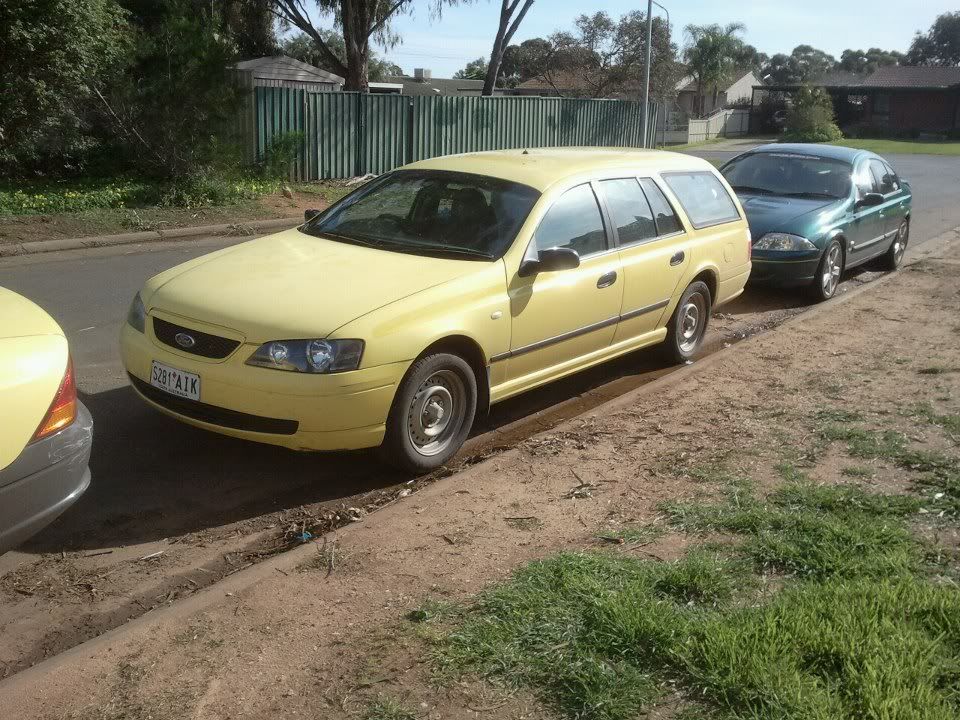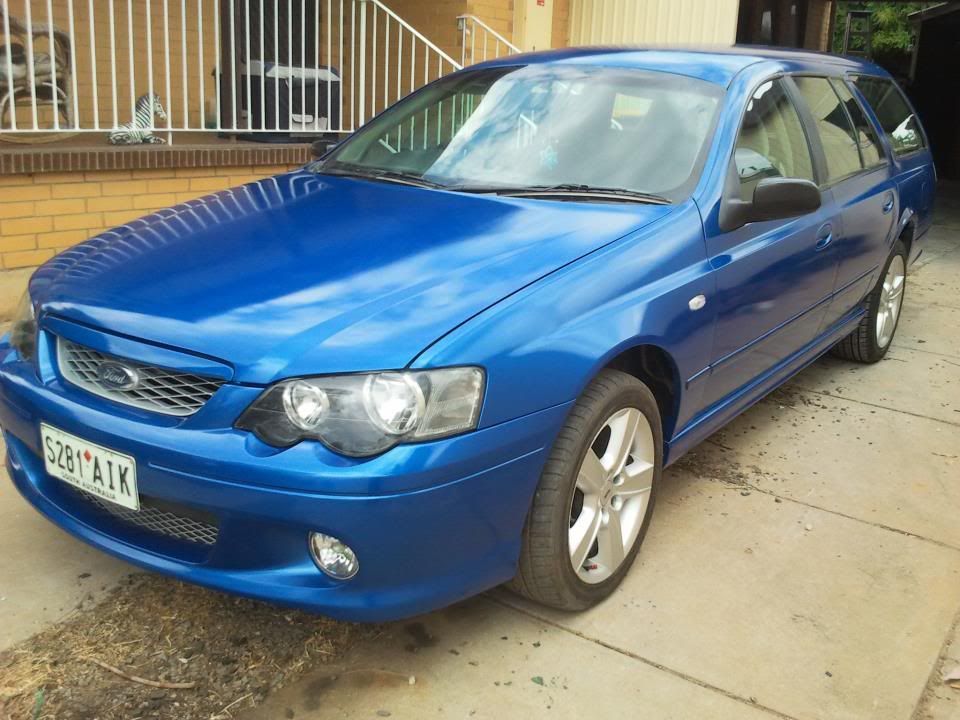 Picked up a nice BA XR bar on ebay complete with driving lights & grill...
Its in pretty good nick so that will replace mine, My old one I bought cheap and kinda fixed it up but I have been searching for a better one at the right $$$$
So thats one less problem I have to worry about.....
Also managed to talk the misses into getting the windows tinted when its finished being painted.... So it should look pretty dam good when it hits the streets again Got alot of work ahead so its all done before All Ford Day which is in the 2nd week of March, Well thats the aim anyway....