I am drawing inspiration from the past for this one......
I do like Shockwave but there is quite a few of them about...
When I had my AU I painted it lime green to be different (slightly darker than Toxic but brighter), I like cars to be different when I paint them and stand out... Some people loved my Green AU, Others hated it but it was always looked at everywhere it went.....
Here at SA AFD 2009 Winner of AU 1998-2002 class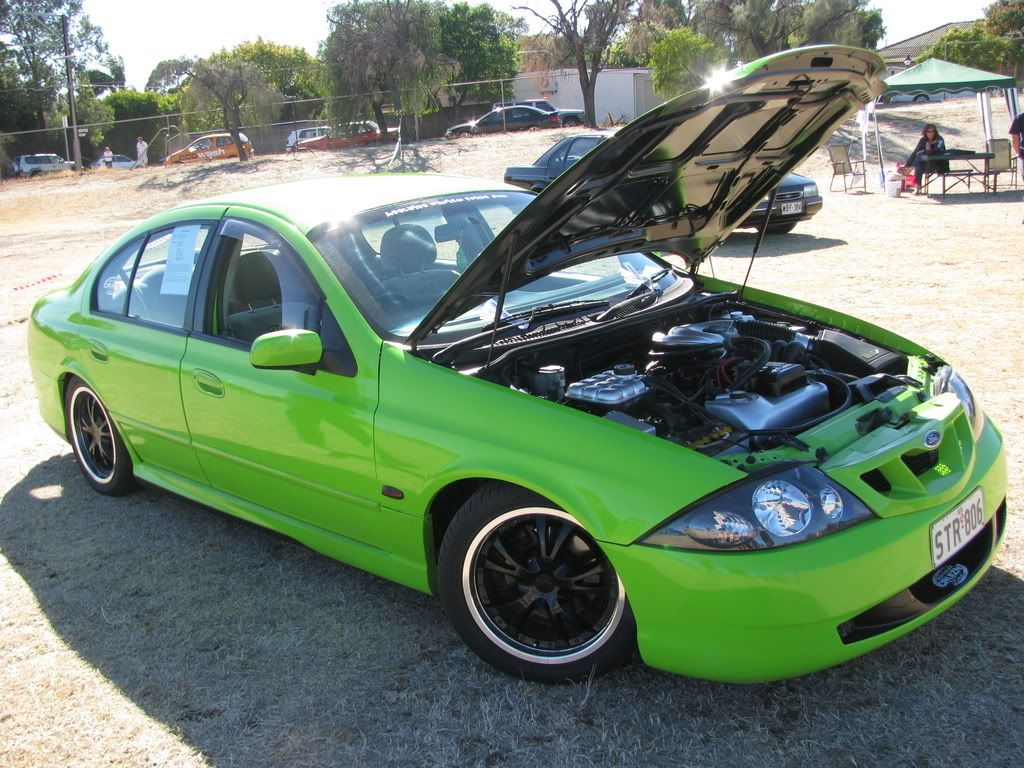 I was thinking about painting the BA the same colour but it was too close to Toxic. Its really hard to paint the BA in an oddball colour that will make people look as they came out with some pretty neat colours unlike the AU or previous models..... So that makes it a little harder to make it stand out...
When I told people the AU was an Xcab they used to always say the same words when they seen the speedo sitting on 840,000 kays "F### Off, No way!!!" Funny thing tho was the amount of people that painted their cars the same colour around the area... there was about 4 I have seen, but only 1 was done well (she asked me the paint code when she seen the car and loved the colour) and it was done professionally.....