Been a long time between drinks here.
Finally fitted up the 330mm brakes I've had for a while.
Being out've work while recovering from a lower back operation has held me and the bank balance back abit.
So I've been taking my sweet time fitting the kit and doing some other tidying up on the car.
I've sandblasted everything, painted everything, had new ball joints fitted, rebuilt the calipers myself, new bearings, crack tested the uprights (due to someone saying one was cracked, but wasn't), then got abit carried away with cleaning the wheel arch up and suddenly the guards were off, I was fixing rust and cleaning 22 years of dirt and after many years, fixed my aerial :thumbsup:
Also I sold my Show Wheels because they wouldn't clear the calipers of the new brakes, so I got my hands on some genuine EL GTs.
Now everything is fitted, the EL GTs rub on the upright :banghead: So planning on running 8mm spacers until I can afford the Weld Racing wheels I really want.
Here's some piccies.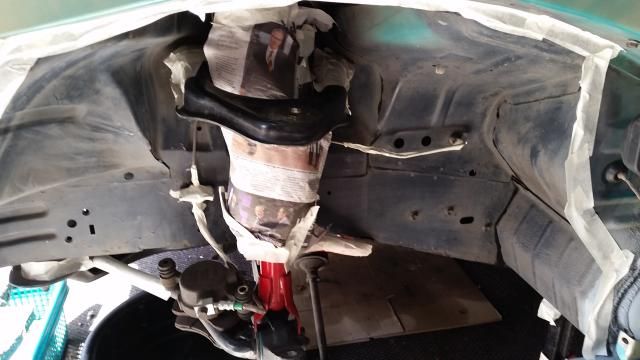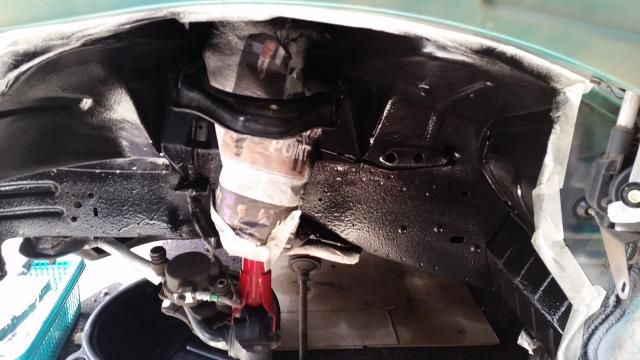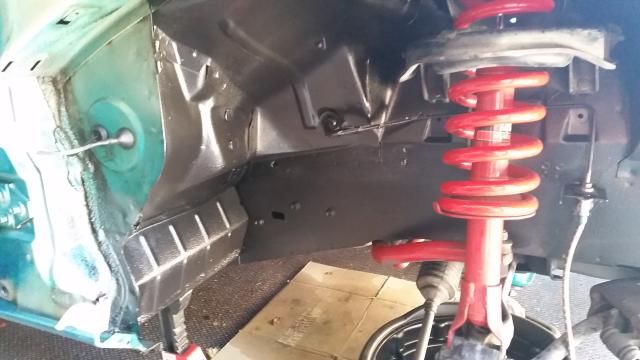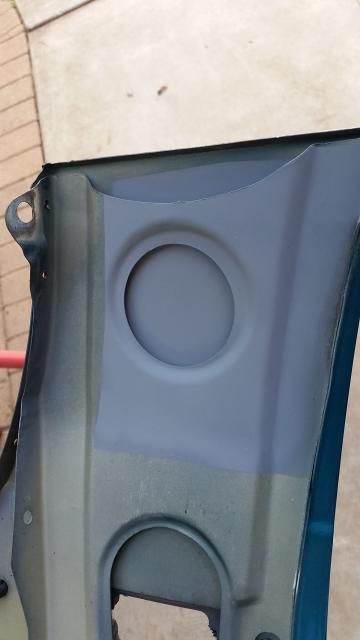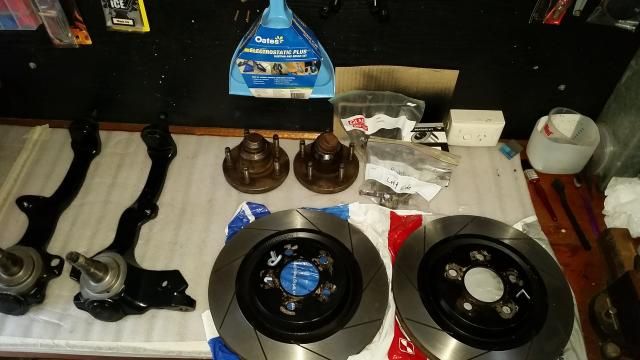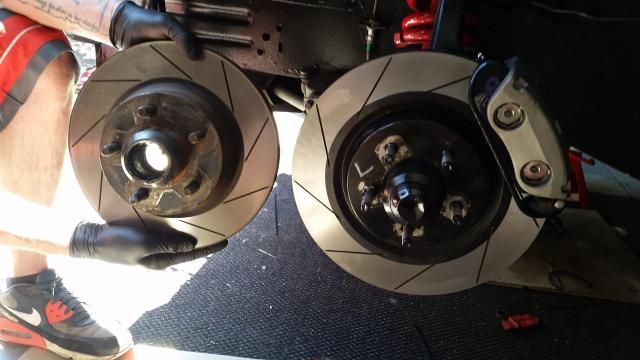 _________________
EBII Fairmont = 206rwkw
EL Fairmont = Daily