FAIRV8: If you used these lens on the standard headlight the light output will not be as good. The lines on the inside of the lens are there to correctly focus and spread the light from the globe.
This is the output with no lens at all.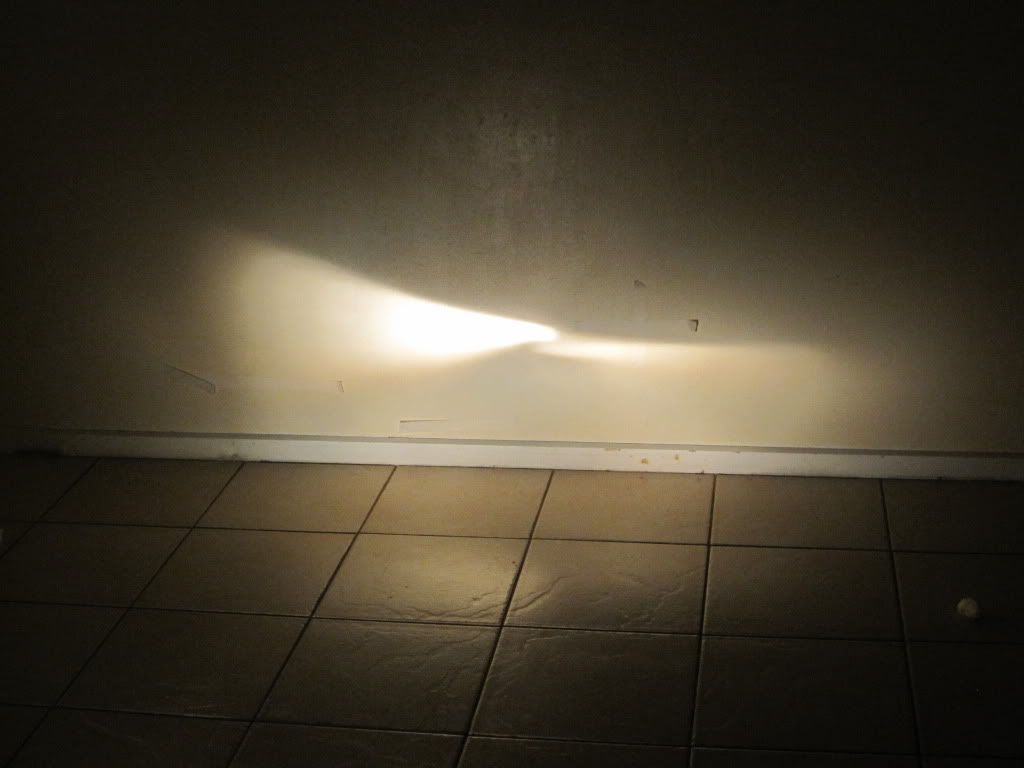 teeroy: When I get the new clear lenses up and going, I might be interested in doing complete headlights if people are willing to pay for it. Otherwise, I'll just stick to supplying the necessary items for people to do it themselves.
The price for a pair of EF/EL headlights retrofitted with BiXenon projectors would be about $700.
Included in this is projectors, bulbs, ballasts, shrouds of your choice, new lenses, and all wiring done for true plug'n'play (excluding demon eye wiring). The only thing you would need to do is mount the ballasts somewhere.