Ok Then.
If there is one thing boxcar owners love to hate, it's the steering wheel. Specifically if you have Cruise Control. The primary reason for not fitting a sports steering wheel is that owners want to keep the Cruise buttons.
Lets face it. The factory wheel is just ugly.
So I hunted around for a solution and came accross a guide on Ford Mods
Link Here
to use custom mounted momentary switches. I acquired the parts and looked around for a suitable steering wheel within my limited budget and found this.
It was marked down to $70 at parklea markets. It is leather wrapped and the four spoke design appealed to me. The red leather parts also would match my car nicely. I also picked up a boss kit for $70.
I got home and promptly created a 3D model of the wheel in Sketchup so I could design a bracket to mount the cruise switches on.
The Front.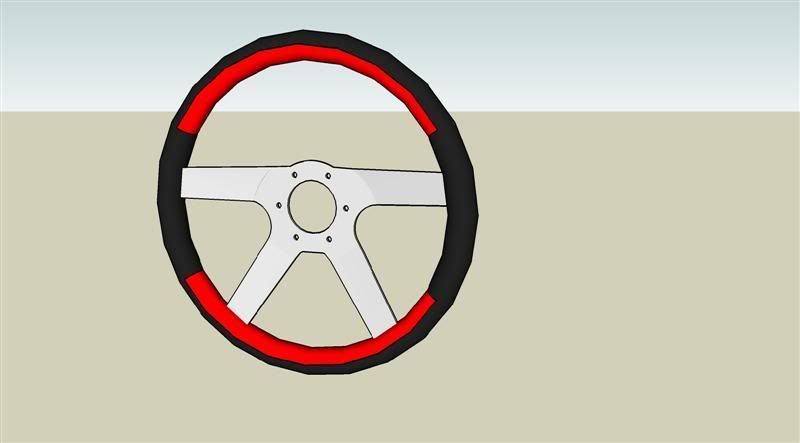 The Back with Cruise Bracket.
I looked around the garage and found an old computer side panel which I used to draw the pattern for the bracket.
I then cut it out using a Dremel rotary tool and sanded the edges.
Here is the raw bracket on the back of the wheel.
The next couple of shots show the finished bracket with the switches mounted on the boss and then the boss and wheel and finally a close up of the switch setup.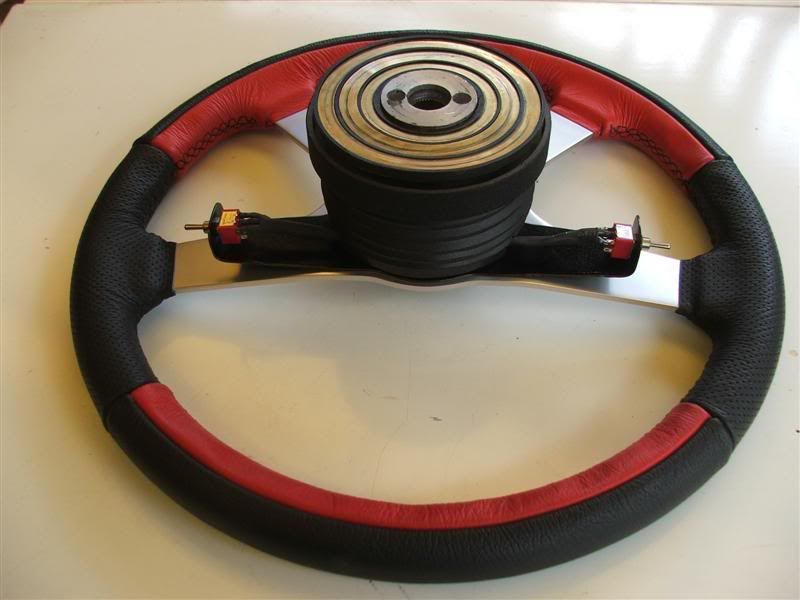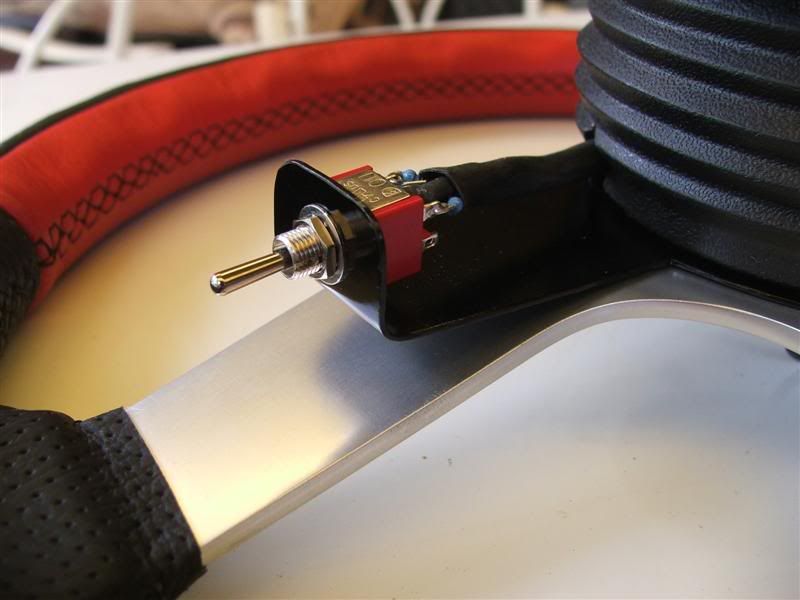 I then mounted it all in the car and I am really happy with the way it looks.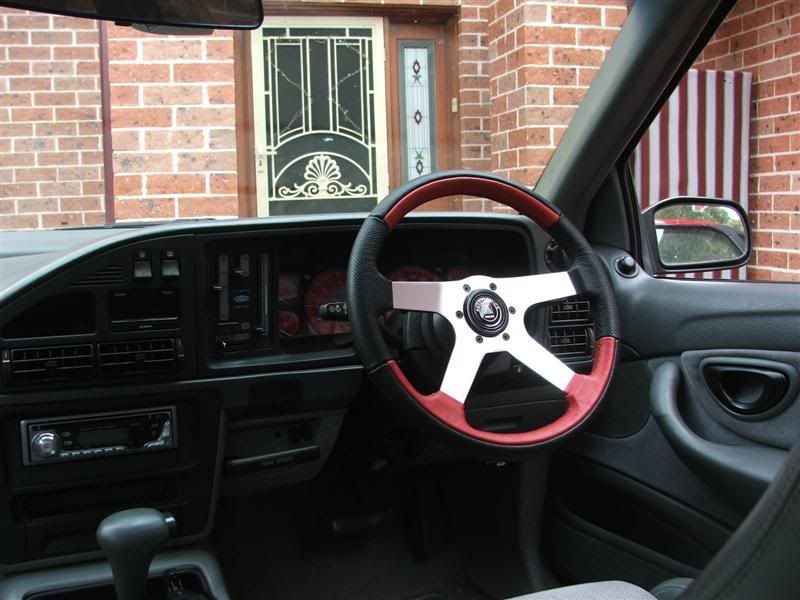 The cruise switches work great and are positioned so my index fingers fall on them with a small reach.
There is now no excuse for you boxcars ownwers to put up with the factory cruise steering wheel.
I have also acquired some EF mirrors so look out for another update soon.
Happy Australia Day
BenJ