And on another subject, this afternoon after work I got all energetic and pulled the dash out of the Wagon.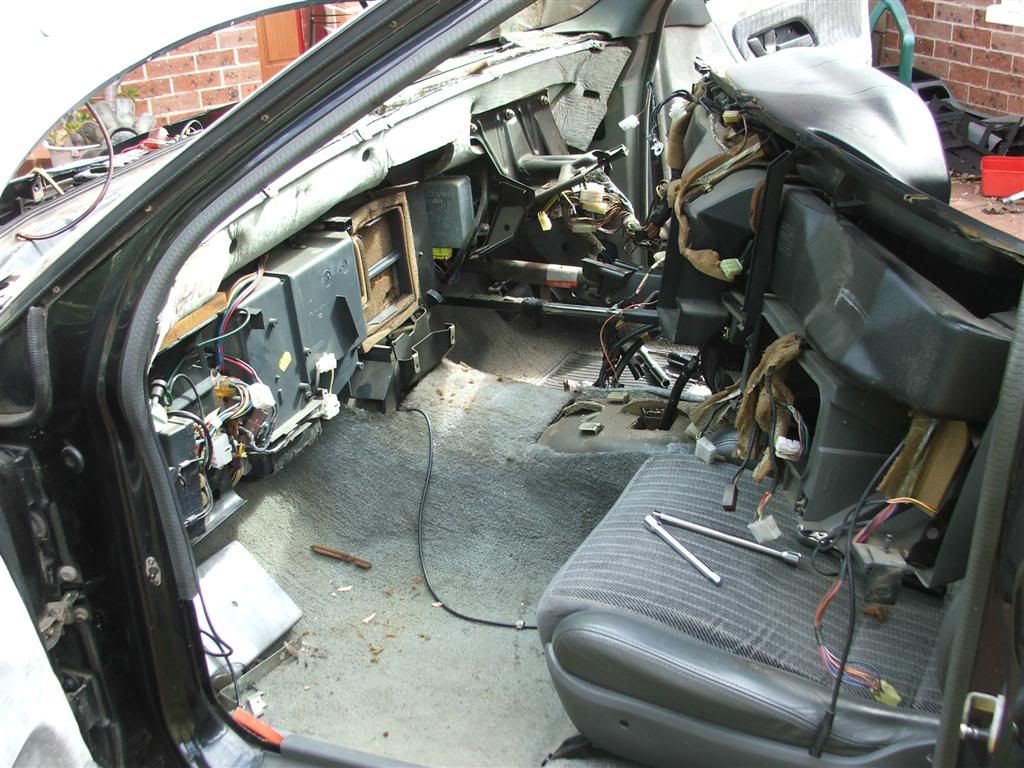 The heater box has now been removed, and will be replaced by an EB11 setup, which will work with the the EL A/C pump and related pipework.
The manual pedal box will also go in at this stage.
Hopefully the dash will be back in its rightful place tomorrow afternoon.
Cheers
BenJ
just noticed this part and wondered what differances there are between them [ie EB1/EB2/ED & EF/EL] will be using EL complete motor in the EB1 [but with EB2 wiring & controls] would i be betterer using the EL heater box instead of either EB heaters?