I bought this off a mate a while ago it was running at the time but in need of a clutch cable, new ignition few other bits and pieces and a massive birthday/ overhaul.
Some might have seen it before on here its Southys old car which was sold then i bought it about a year and half later.
Got it going and cleaned up as best i could, put in a EF XR6 interior and few other bits and pieces then realised its probably going to be more trouble than its worth to get re-registered and drive around when you can hardly get away with a slightly modified car these days anyway.
Next came the idea of putting some semi slicks on it and having a go at a fun/ muck around day down at Haunted hills and that's i think where i got the sudden rush of wanting to do them more.
Its had a fair amount of work done now to get it running as good as id like and handle a bit better than just lowered with wheels and tryes ill add the pics as i start to take some more but my first proper track day is next weekend down at phillip island so im hoping after a tune during the week it'll be ready to go.
After a wash and polish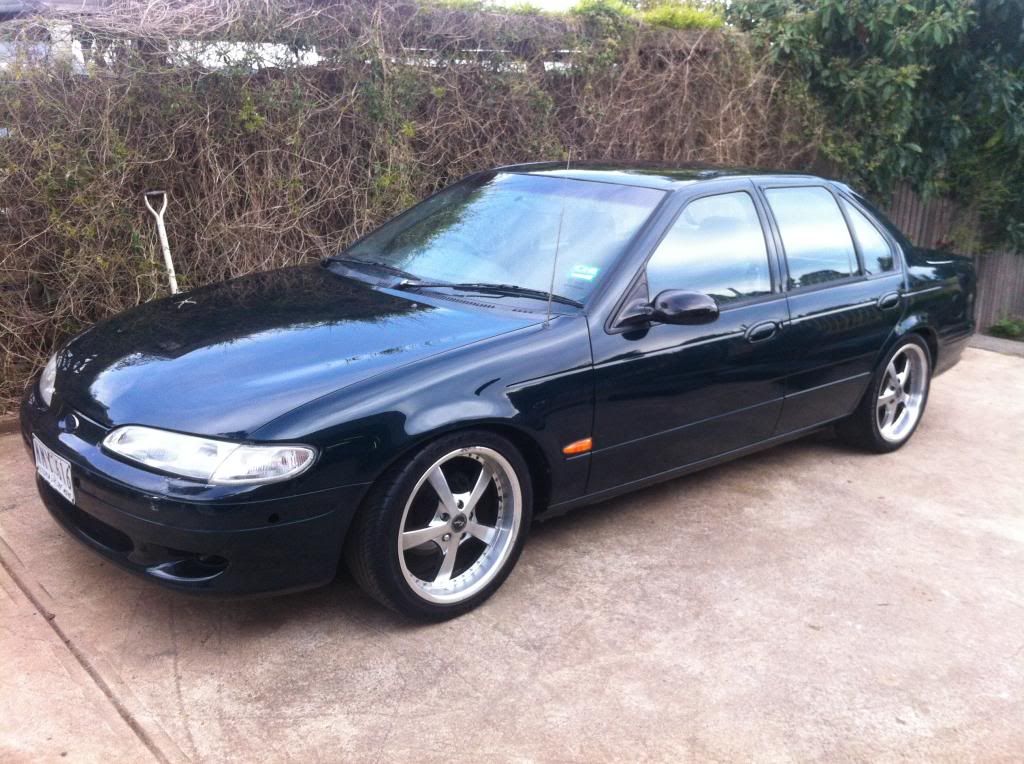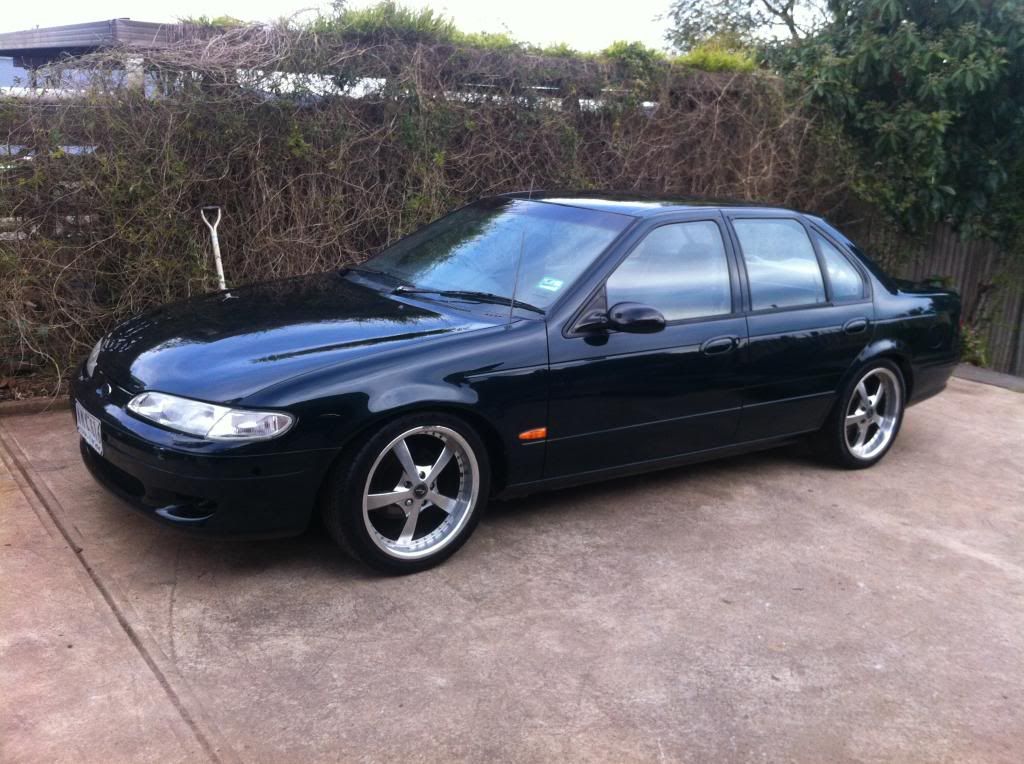 First brake Upgrade before Haunted hills, DBA slotted and dimpled rotors with penrite high temp fliud and bendix pads. It auctually worked really well for a basic upgrade and would be perfect on the street if on a budget but after 2 laps or some high speed heavy braking id say you'll encounter some brake fade on the next application.
Next i started looking at the suspension and trying to tighten it up a bit more, its got SL springs at the moment with pedders shocks which was already on the car it seems to do alright for the time being but was just a bit twitchy under mid corner load so got some heavy duty whiteline swaybars to go underneath it which made a noticeable difference already from just driving to and from getting new tyres and alignment done.
Also put in the camber adjustors and are now running about 3 deg on the front.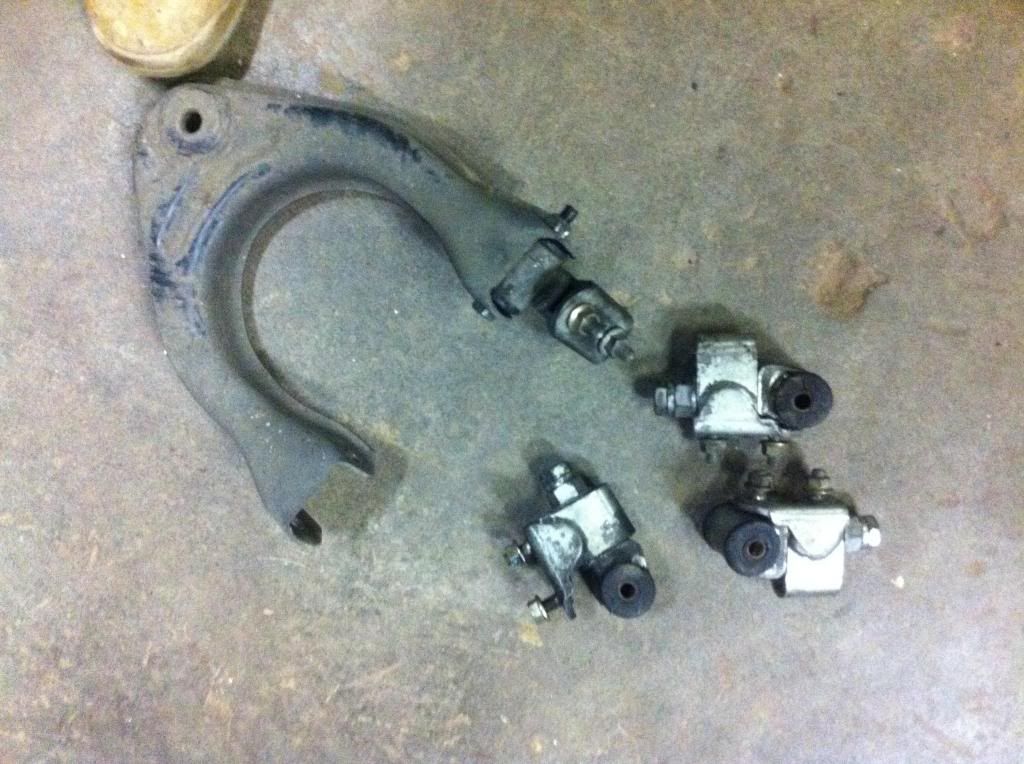 Next on the cards was to upgrade the brakes again i didnt want to test the friendship of the standard size at the end of philly main straight so bought the Ultra Performance Components (UPC) upgrade kit off ebay for a lot cheaper than their retail price... stoked!
As you can see there is a fairly noticeable difference between the two caliper sizes alone!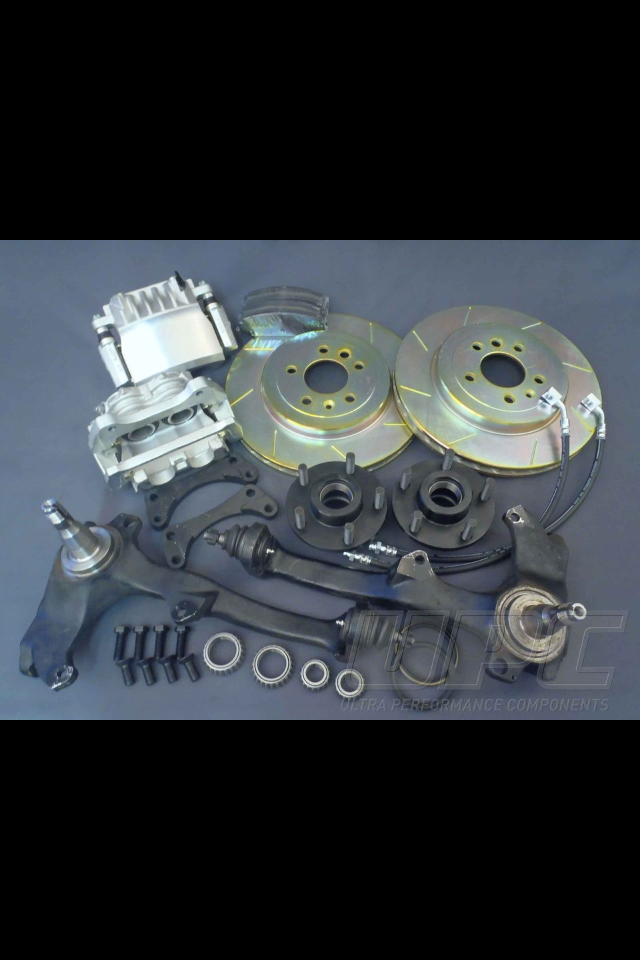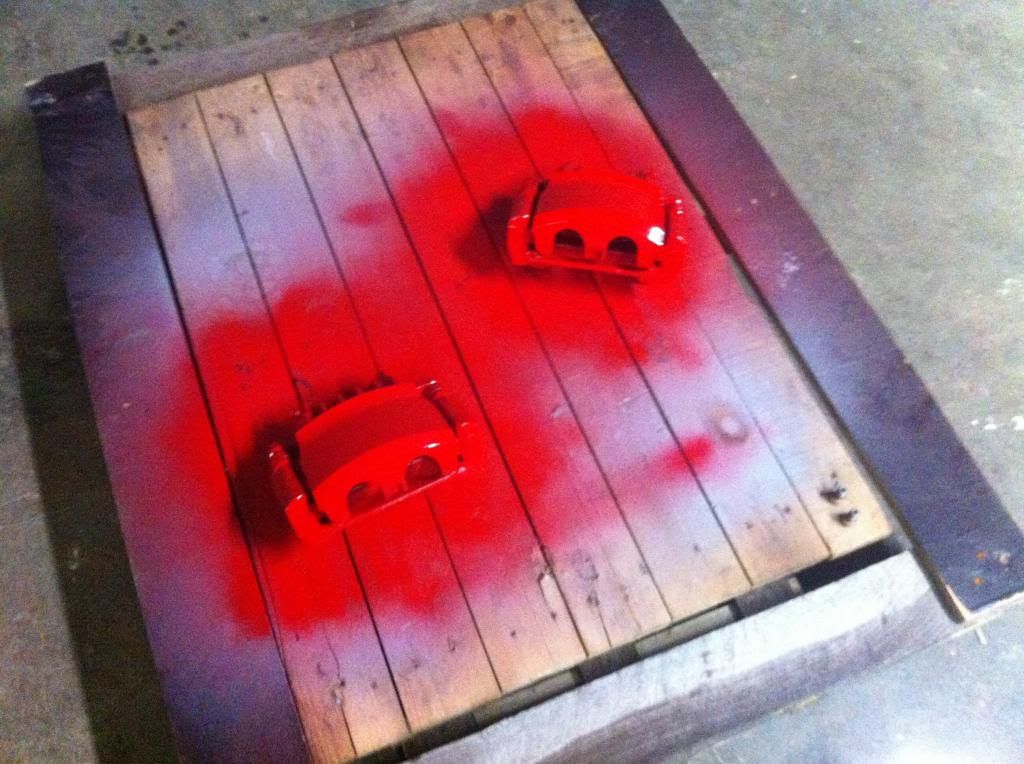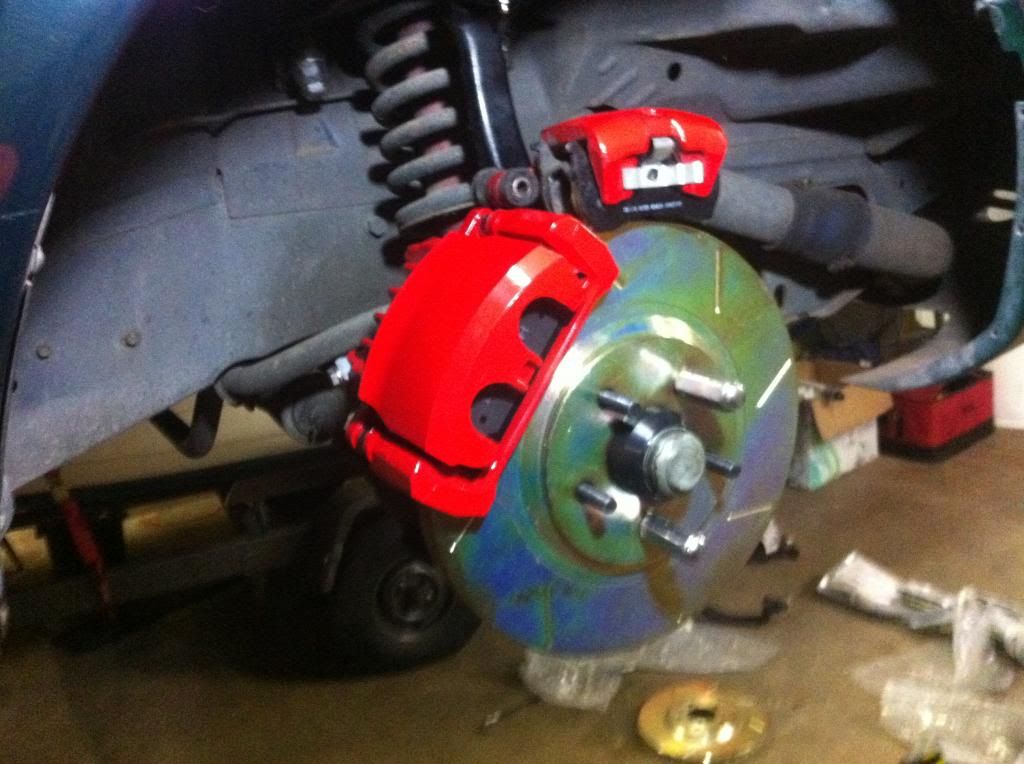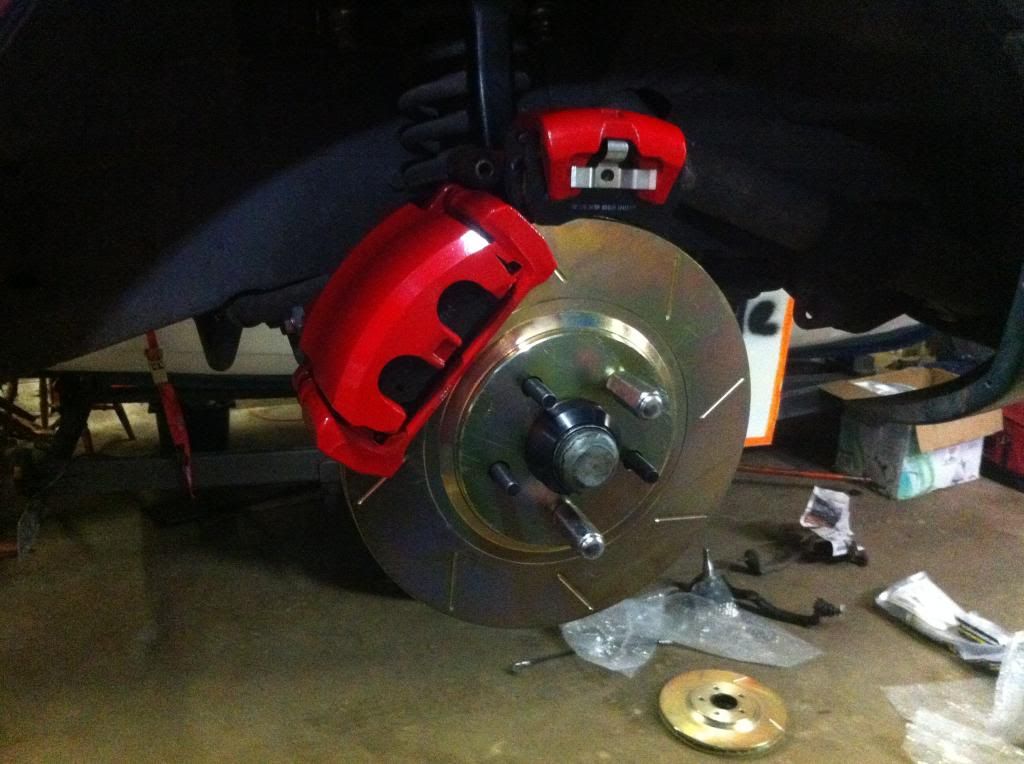 Next thing on the cards was trying to make the car as light as possible, ive ripped out a ton of s**t including every last piece of sound proofing behind the dash which was probably the worst job of all so far...
Then i found a set of seats i was happy with so that i could dummy them up and take it down to get the roll-cage measured up etc.
More pics to come later...