Being the tinkerer that I am, I just cant leave anything alone. So I decided to change the background of the instrument cluster to something a little more modern and less 'ugly grey'.
This design was inspired by a WRX..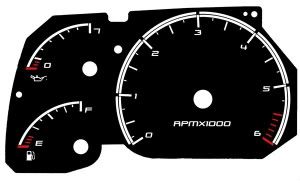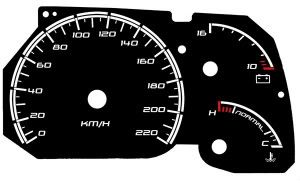 [/quote
Hey man, I absolutey loved reading your thread and have been inspired to say the least! I too am for trying things to see what happens, what have you got to lose!
But what I really liked was your cluster design, I 've got some LED's on order which should be in soon, and would love to throw that design in instead of the boring grey. Any chance of emailing your design?
Also loved your LED's in your window switches, may do this too!!
Any chance of grabbing a copy of this as well? Was it done in photoshop as a psd?