Ok time for another update.
Things have been happenign quickly of late, mainly because I want to get some track time in before the worst of winter sets in.
I am booked in for a track day at Sandown this Monday, the 13th of March. The day will mostly be a shake down day, to be honest I will be happy if I can just see the day out without anything breaking. As it is a new car with lots of work, I will be taking it easy and getting a feel for it to begin with. Very excited to finally hit the track after 18 months of building though!
So as for the update, I finally finished the suspenion, brakes and brake lines.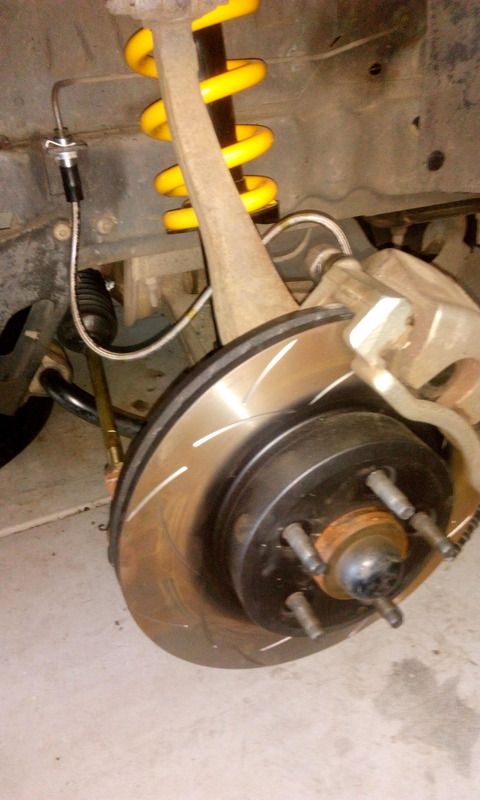 Next I wanted to do something with the air intake. I bought a set of headlight covers cheap as one had a crack. The cracked one was the one that covered the pod. I thought there was an opportunity to open it up and get some cool air in there. I am happy with the results. Should be no shortage of air on the track!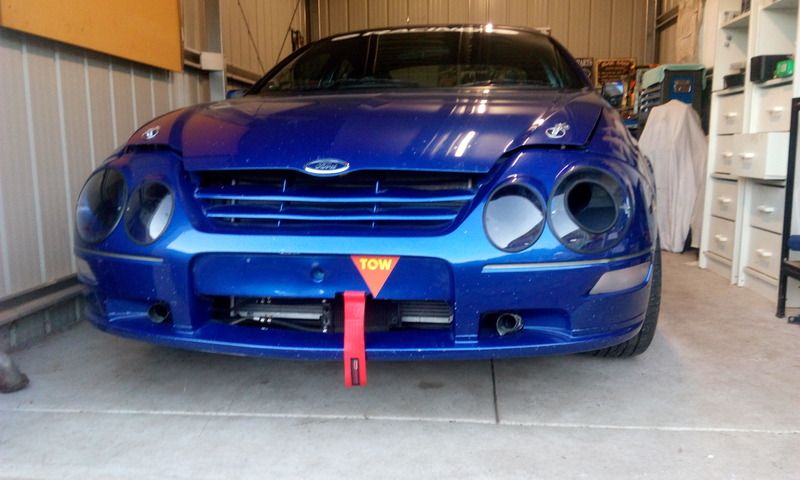 I made a bit of ducting up too.
Next the car went off for an exhaust. It is a custom job. No car. 2 hotdogs and a side pipe that exits in front of the passenger rear wheel to keep the fumes away.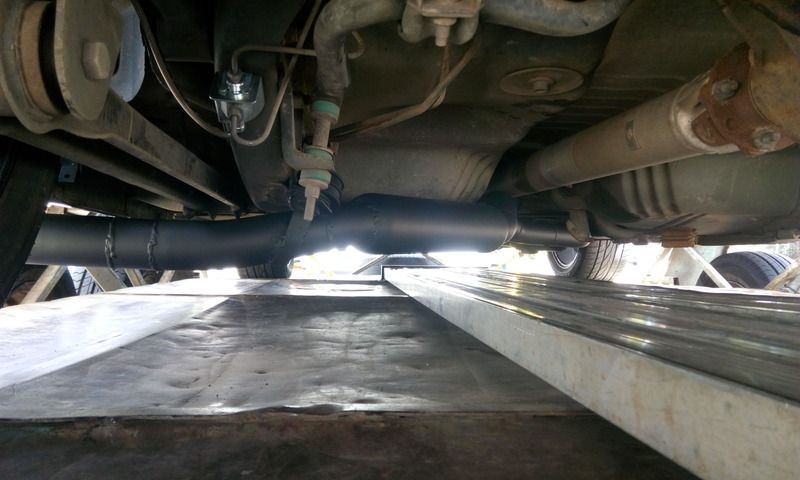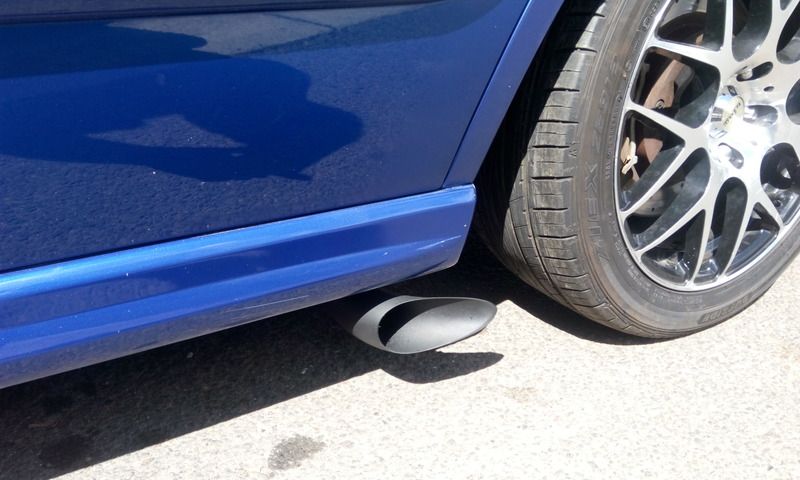 Very happy with the results and it sounds ok too. No interference on the trailer.
Next it was off to my suspension shop. I had a camber kit installed with a track alignment. He went over the car and gave it the a-ok too. Only little issue is some movement in the steering shaft unis which I will look into soon.
Pic of the car being towed for the first time and a shot of the camber. It looks a lot more aggressive in real life but I can't get the camera to show it properly.
The front end feels very direct, can't wait to try it out at speed.
Next I picked up my new semi slicks, nothing super flash or expensive but it will do for starters, once my driving is up to it I will put on something better. Should be a big improvement over street tyres still. They are damn heavy. With the street falkens, the wheel/tyre weighed 16kg with used tread. These with new tread are 20.5kg. I was surprised!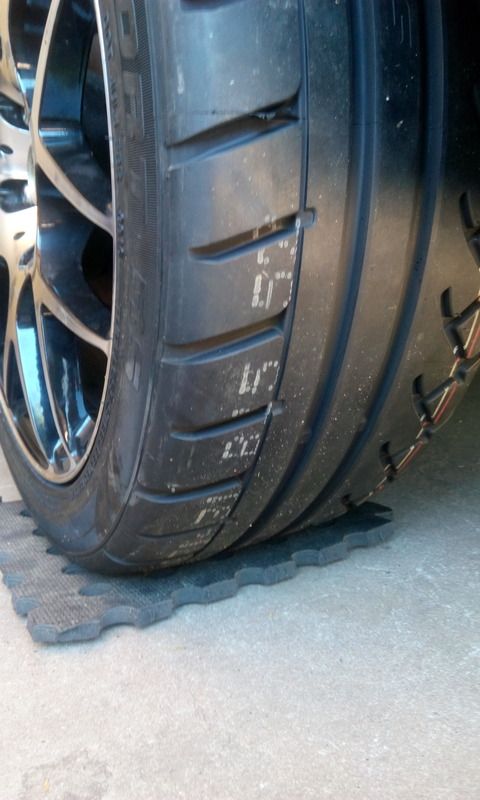 Lastly, I fitted a small battery to save weight, had to make up a bracket. Being gel I can lay it on its side to drop the COG and it also saves 7kg over the big lead acid one. Wouldn't want to run a big stereo off of it but for this it will be fine.
And lastly, is a picture of it washed and ready to go. It has come a long way, I am pretty proud of it actually. Fingers crossed it drives well. Will post up some pics from the track day. I always welcome and comments or suggestions!