Well i think its about time i started a build thread, im hoping all the fun stuff is about to happen. though i just need somewhere to ask my stupid questions... and i hope this will be a good place.
The basic goal for my car will be a red and black design, with it being loosely tickford inspired. 'She Devil' came about from my last car...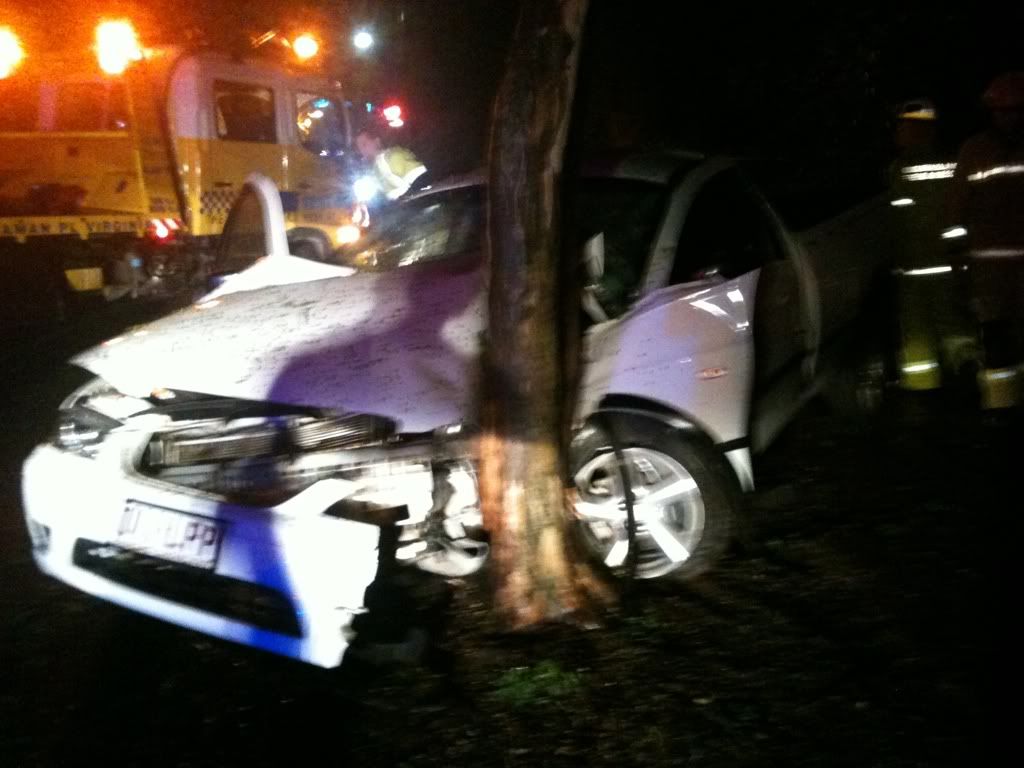 Result of a very complicated story, but it was my X-girlfriend driving... hence 'she devil'.
well here is my car as of a couple of months ago with a few things that are on the car and things that i want to happen...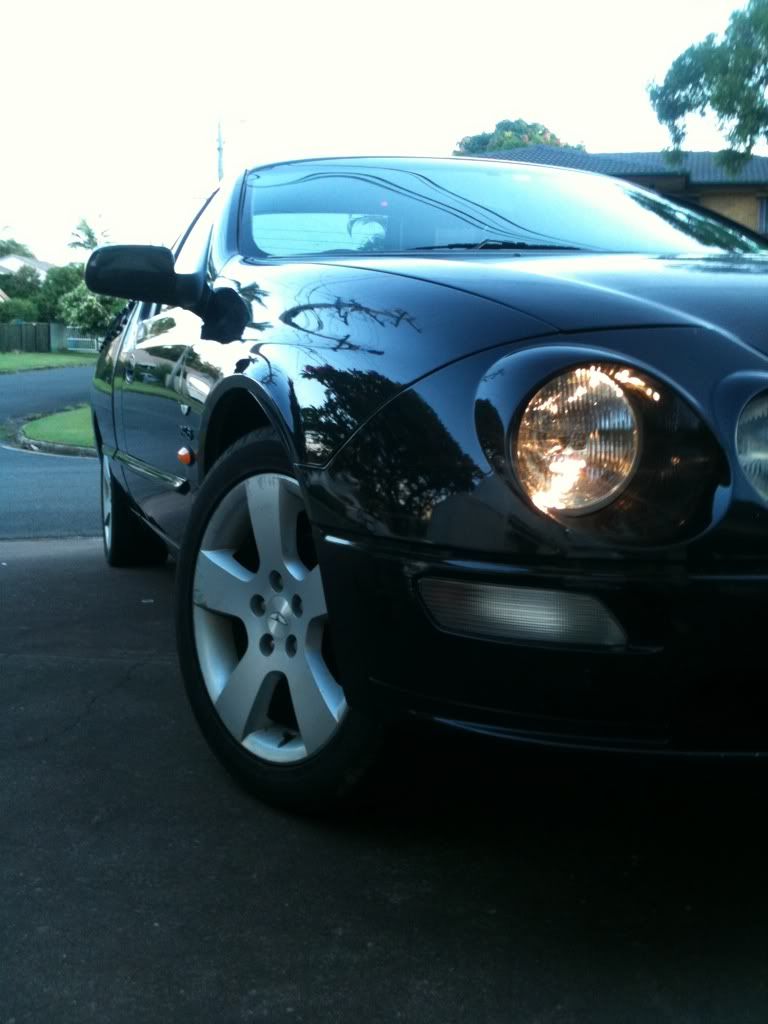 -The rims are factory optioned 17" alloys (heavily gutter rashed), I want to put BMW styled multi-spoke matte black 18/19" rims on the car, but just dont have the money.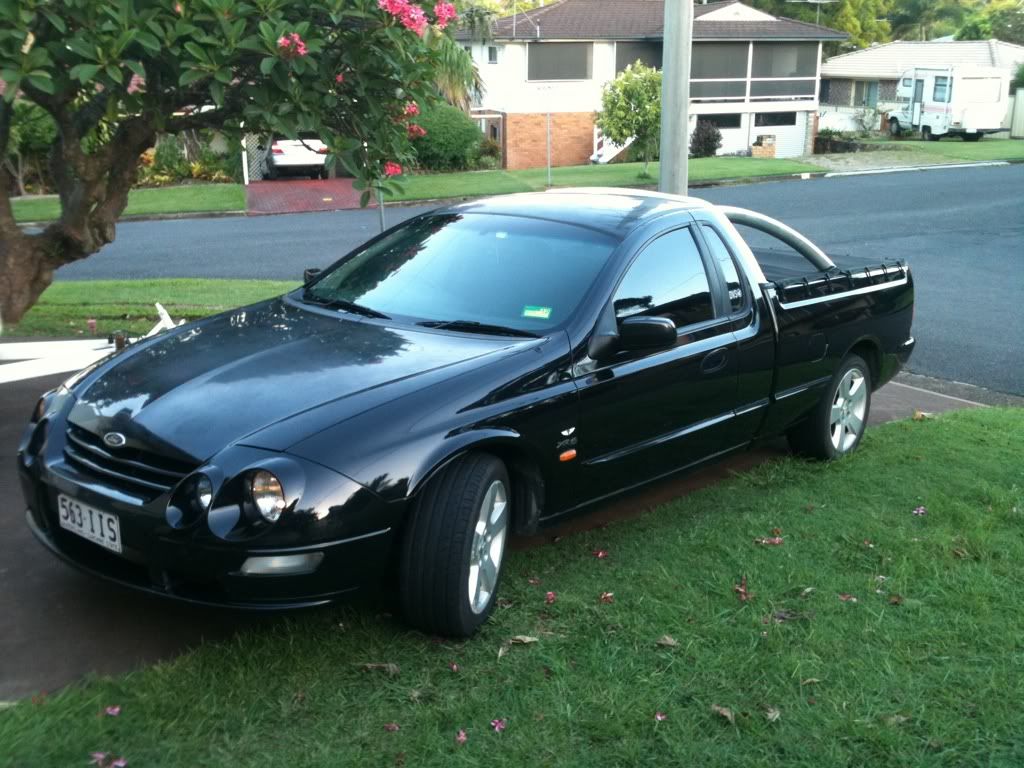 -Standard ride height, but i want to get it all lowered. I am thinking of a pedders sports ryder kit, but i need to investigate all the options more. I dont know much about lowering cars.
-Standard XR body, but i want to change to a TS/TE50 bar/skirts/rear bumper, get rid of the sports bars and put a custom tray setup in with a hardcover. Also, if i have the money a custom AU BOSS bonnet.
-Also to go with the TS/TE50 front bar, i want to make up a custom air intake through the foglight ports with red LED halo's around the ports.
-2.5" exhaust, with a high flow cat and a set of tiger headers coming sometime this week if i can get the time to put the car into 'Men at Work' at Capalaba.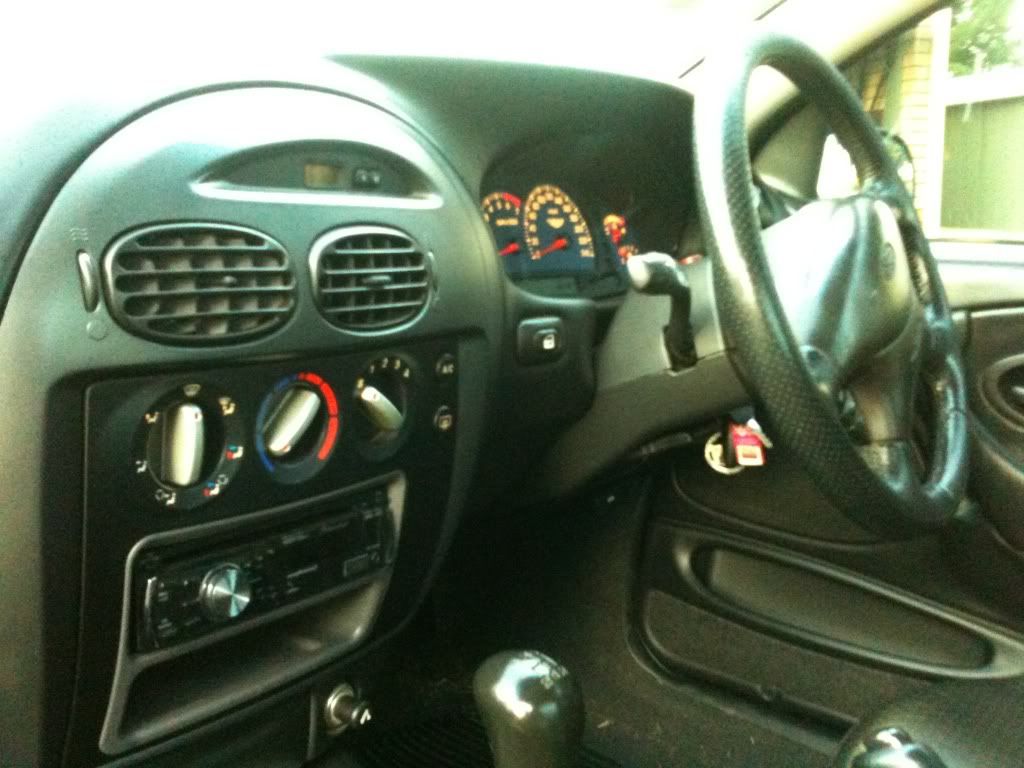 -I am currently in conversation with a place that does custom displays, i am thinking of getting the same design but instead of blue i want it to be tickford red. Also while i am installing that i would put a red LED light kit in.
-Also, i am struggling to find information/brands for this but i want to put a short throw shifting kit in this... but yeah... need more investigating.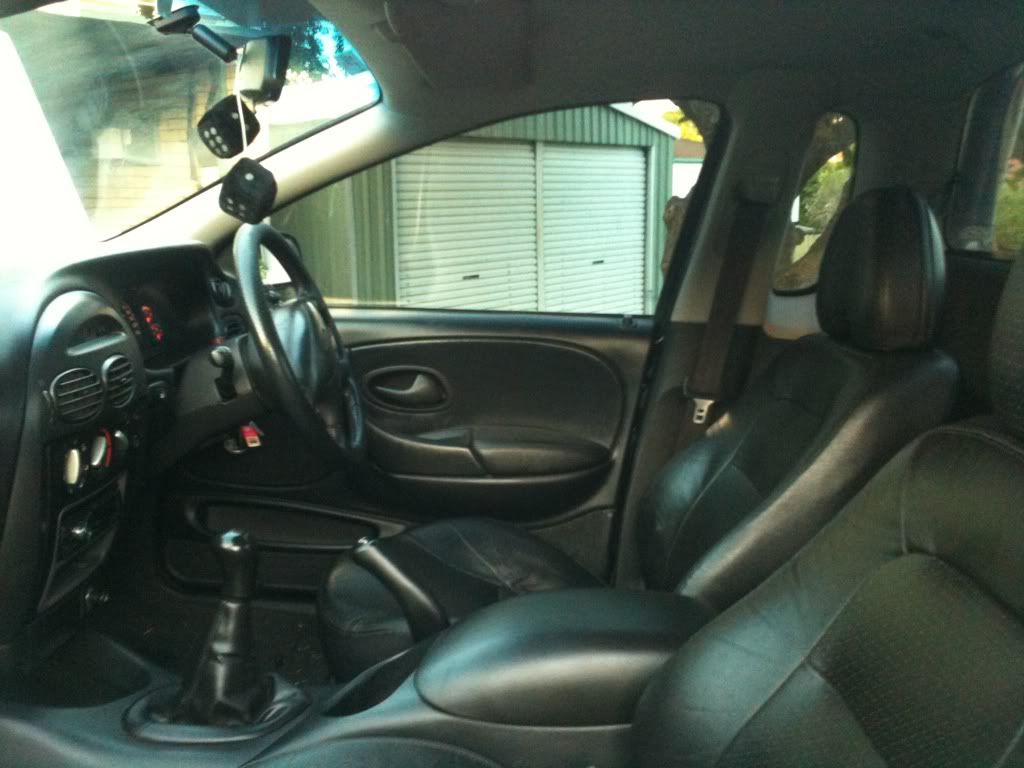 -hmmm interior... sooo many options. But the plan for the moment is to get the middle sections of the seat re-upolstered to tickford red, redo the steering wheel with tickford red top and bottom, custom shift boot, recolouring all the pillar plastics to the same colour as the dash, relining the roof the same colour as the dash and in the process of installing red LED footwell lights.
then there are all the usual things...
sound system
-dual subs, amps, speakers, head unit, etc.
performance upgrades
-I am a P-Plater, so that is far from happening yet...
handling upgrades
-BA rotors/calipers
-suspension as above
hmm yeah thats all i can think of for the moment... but i hope i get some feed back on this...
i will follow up with some more details as i get quotes and the like. Also, if you have done some work with AU's please keep looking at my thread, as i will be asking some questions on here and hoping to get some answers...
thanks
_________________
"08 XR6T Ute