OK, little update here, last night I spent ages cleaning out all the freaking gunk under the rocker cover!
I seriously don't thnk its ever been done, and i wouldn't be supprised if the oil wasn't changed until every 10,000-20,000 kms!
This gunk was rediculously thick, and i'm actually supprised it even ran! lol
And no, it hasn't blown the head gasket, the white milkyness is condensation from the previous owner only driving it 2kms to the station each morning, and home at night. Therefor the engine wouln't have time to heat up and build up condensation. I did some research, and this seems the most logical answer, as it's not driving like its done the head gasket, and not loosing fluids.
I actually flipped my s**t when I saw how bad it was, but then researched it, and that's my conclusion anyway. I'll be keeping an eye on the fluids just to make sure as well.
Last night also entailed an oil and filter change, used 2 bottles of Nulon engine oil flush, ran the engine for 30mins then drove it round the block, some Nulon synthetic as it has fantastic cleaning properties, and a Ryco filter.
heres some pics of the gunk, I was too messy to touch the camera after cleaning it, so no 'after' shots atm...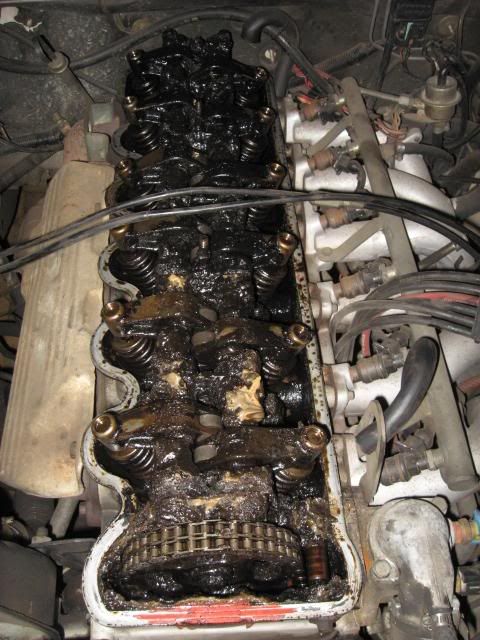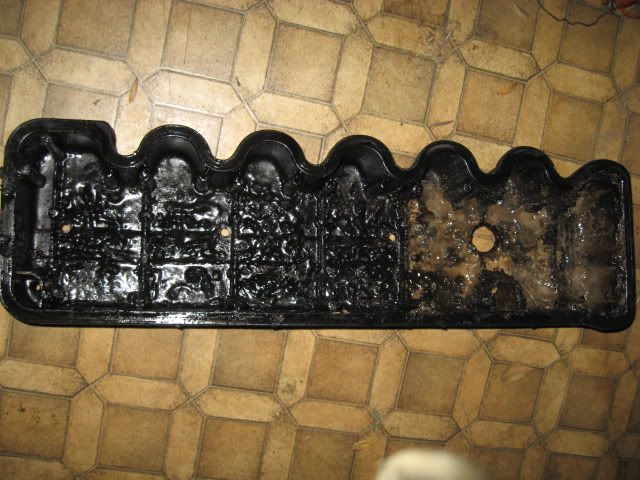 and as usual, one for good measure
I'll be spraying the rocker cover probably after it's reg'd and i'll post some pics once all done.
Hopefully i'll spend sunday cleaning and degreasing the engine bay, making her look all schmicko.
Planning on removing the airbox/snorkel and cleaning as much as I can, cos can't get far down with it all in place.
cheers,
spud.