Well as pretty much everyone knows I bought this car as a donor car to use the motor in my ute and was going to wreck it out.
Paid $1100 for it. 160000kms , pretty much perfect interior apart from the factory fitted hood lining turban , Bilstein shocks and lowered suspension and a pretty bloody good stereo system. It does have some slight hail damage but nothing that is not easily repairable.
It also had a stuffed water pump and a blocked radiator. Both easy cheap fixes that got the purchase price down.
Well silly me chuked some rego on it because it passed first go and started driving it. 95% of people told me after driving it for a few weeks I wouldnt wreck it out cause I would fall in love with it and it appears they were right.
The bug has bitten and I have started playing with it. I dont have the time or energy at the moment with work etc to be doing a full project so it is good to have a car that I can do small mods too and enjoy without it being a major chore. Hopefully in the next week or so I can actually get my camper trailer back under the carport where it belongs instead of sitting out in the frigging weather!
Well here it is when I first got it.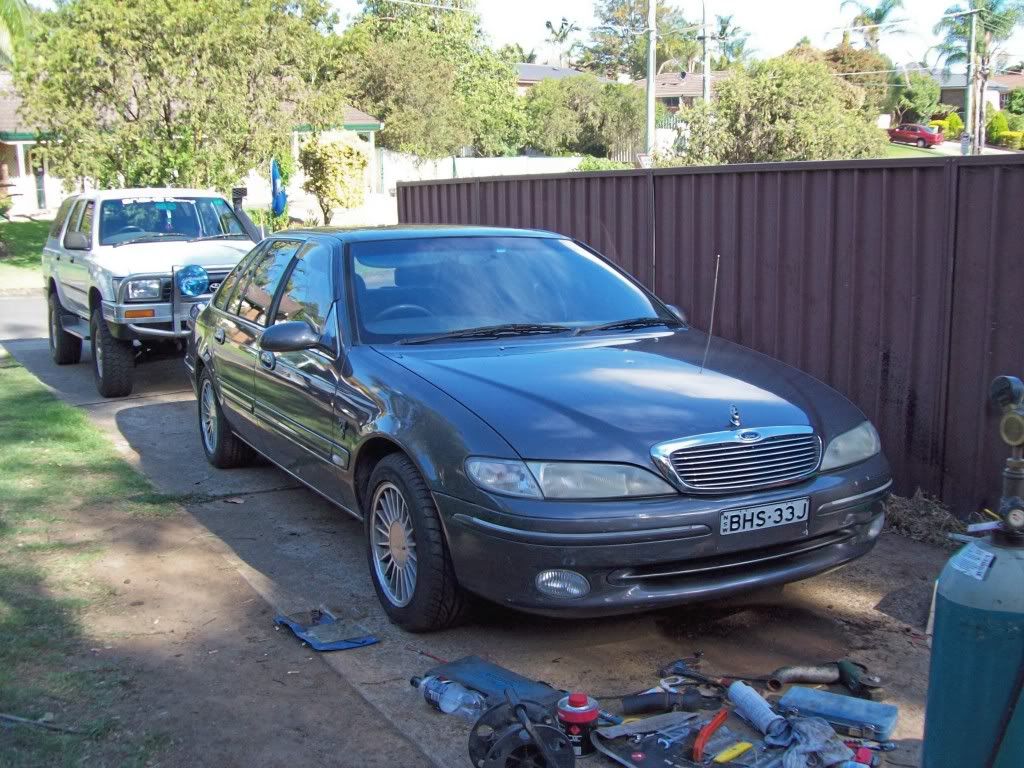 Here it is at the moment after I put my AUII copies on it with some new tyres and lowered the front more.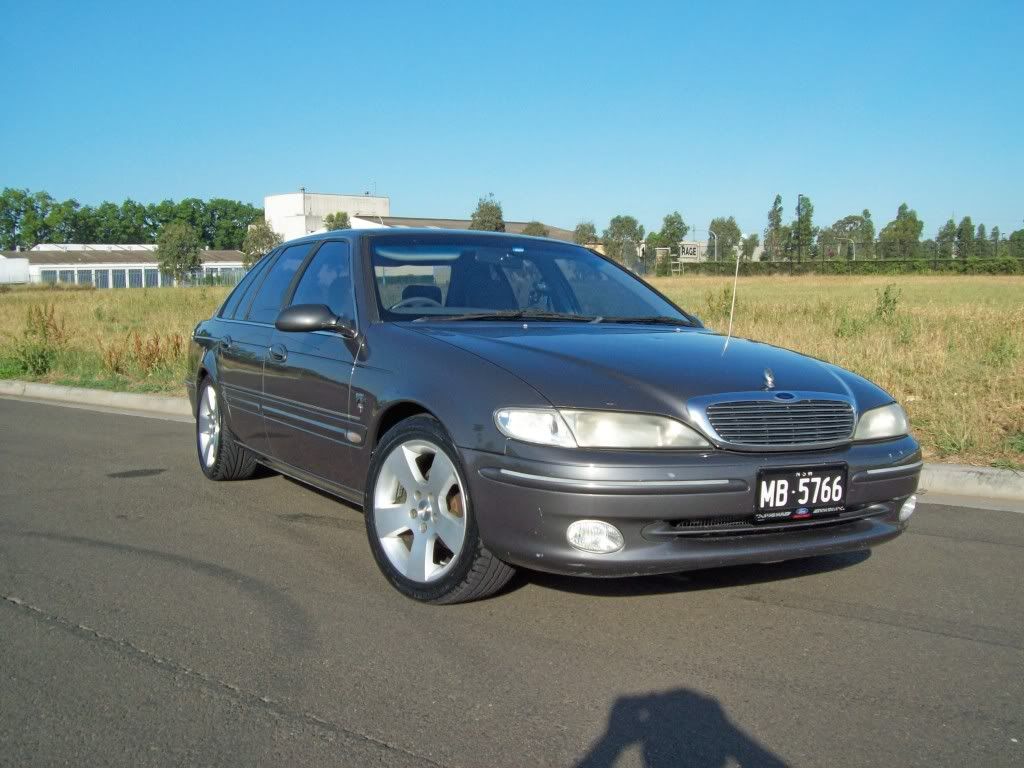 Have made a few other changes which I will get some pics of tomorrow.
Put my Sony Bluetooth headdeck in it.
Managed to get a brand new grey XR perferated leather wheel from a member on here so chucked that on.
Had the exhaust changed a bit to actually sound a little like a V8.
Up and coming.
Fit Lockright diff lock
Mod my Pro Matic shifter to run the 4 speed auto
4.11 diff gears
GT40P heads
Extractors
Yeah it will never stop there will always be something to do to keep it interesting but thats the way I want it at the moment. Have something to play with but something that I dont need to dedicate a huge chuck of my life too.
_________________
xr6turnip wrote:
More people paid for a ride in a VT commodore then an AU Falcon so the VT is superior.
Based on that fact my Mum is the best around!
Last edited by Matt_jew on Sat Jun 19, 2010 12:12 pm, edited 5 times in total.