Ok anyway some pics to go to with the heresay, and first pics, have gutted my interior back to bare minimum , but in the meantime, I've sourced a black perforated au xr leather wheel to match the now gone, leather shifter, I painted the bag not a great match, but probably the original colours pretty close to inbetween the 2 due to the wheel has bit of of wear. Although photos doesn't do it justice,
Also Got an extra bit to help clean up the look of it's a** despite the damage.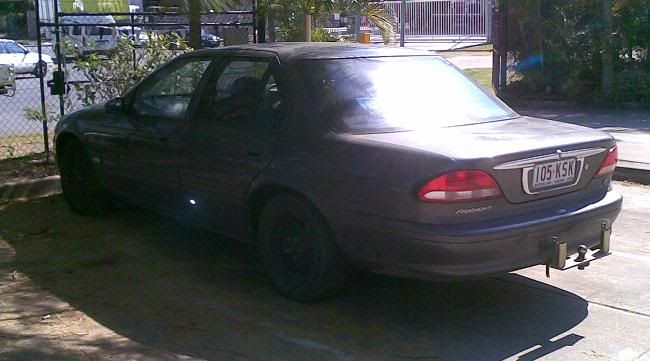 I've Also got another cluster to steal a plug out of for a fairlane cluster conversion, I ended up soldering up a plug and play adaptor loom. Then I can chnge back if desired.
For a couple reason, the odometer needed sorting, as it's a bit to high, and I read in the tec doc using a trailer will destroy the cluster. And since i use the trailer a bit for various jobs, It's not something I'm happy with just yet, yet as it is I plugged it n, ran it for a test home to grab the trailer so I could pick something up, AS I was about to plug it in it dawned on me, oh f**k.
Ahwell if anybody know the fix for the trailer, PLEASE LET ME KNOW!!!
Anyway back to start work on the car, old dash ready to come out.
New dash in, the pics make it seem so much quicker, hehe
Anytime, Time to get dirty, first we pulled the auto box out that took f**k ages, when we realized I'd forgotten to get a spigot bearing, shame we didn't know the part number my mate had 2 in stock so if anyone wants one, haha.
Ahwell to late to do anything in well lets do the diff and call it a night.
Outs comes the old diff...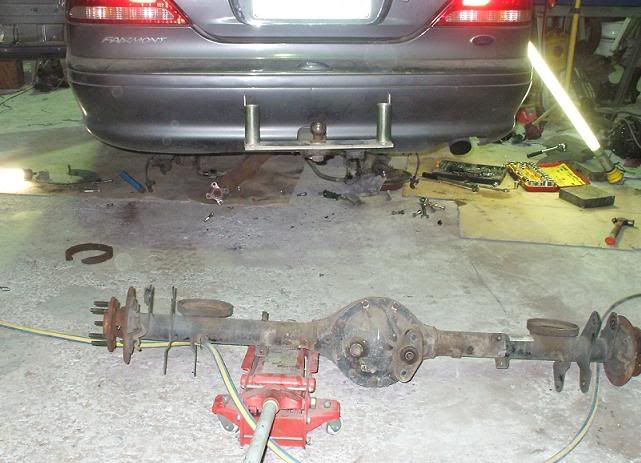 And nice clean diff to go back in.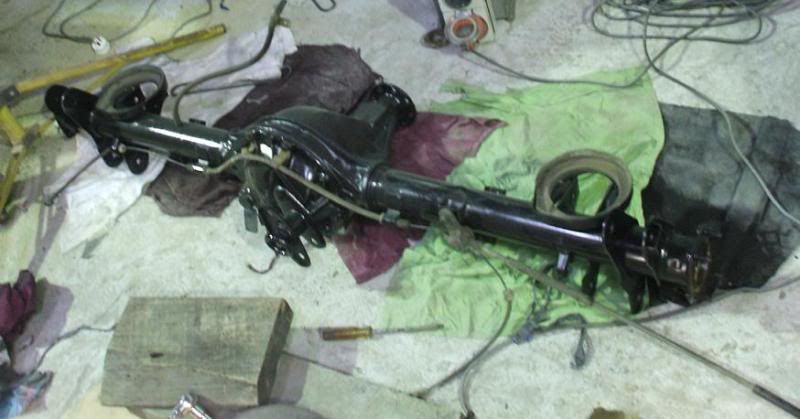 well got up in the morning went pick a part to try our luck, not what we were chasing pursay but no way fruitless, and off to get the spigot bearing. To get the box in get back change ends to put the box in, and yeah realize we forgot a new rear main seal as mine was leaking, well back out to get that and oil, come, back to fit the manual, now first time something, went supringly easy.
Look, new gear shifter... stick if you may
Just about ready for it first test, my mate took it out as he drives manual. Anyway, she performed all right, haha my mate lit it up around a corner a fair distance from home, and the y recked they heard u down th road. Hahaha.
And yes where talking latish in a very quiet area, with big wide 80 k roads.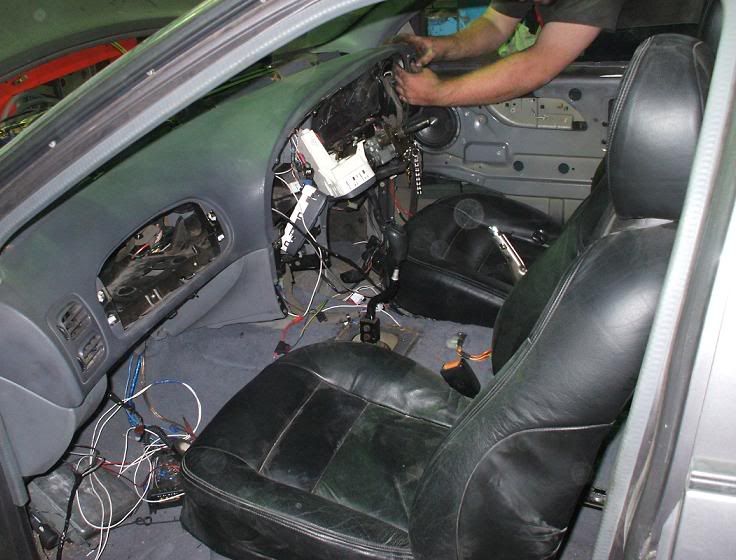 And well I was under there I thought I'd take photo show that powdercoat does hold up on springs if done properly, as i know I had a few people second guessing it cracking.
Simply a matter of doing the job, right.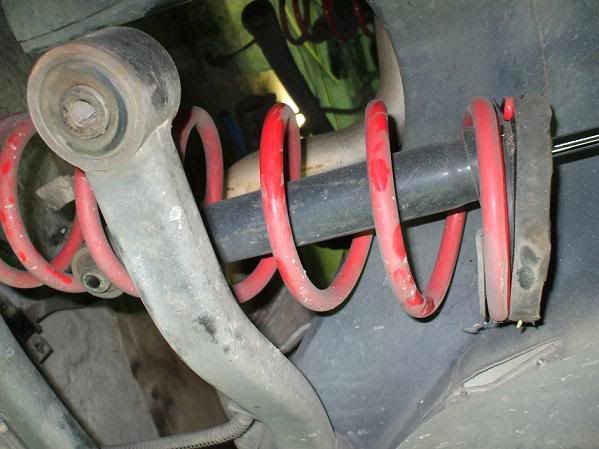 _________________
Signature removed by moderator.signature must not exceed 120x500 pixles
Last edited by OZBMX on Mon Aug 10, 2009 12:56 am, edited 1 time in total.