Well i got a fair bit done this week, i had a big night last night and a big one this morning working on the car. At this point it feels that iam just chasing my own tail, with never ending priming, preping and sanding. I finally got the roof primed up, radiator suppot and the bonnet. I started sanding the bonnet down this morning and trying to get it dead straight. If anyone is interested in buying a fibre glass bonnet or any panel in this case, ill tell you how to get it looking straight as a gun barrel. Start by sanding down the bonnet with 80 grit sandpaper on a big board, you wanna try and cover as much area as you can with your sanding stroke. After knocking the top off buzz it down with some 380 on a disc. Clean it down with prepsol and applay a thick coat of prime. Make sure the bonnet is on a straight stand and apply even coats, also give each coat 10-20 mins to become tacky, this will eliminate any runs in your work if you apply to much to fast. Once dry add a guide coat on your pannel (spray a mist on black paint on your work), block it down with 80 again, youll see all your low spots in your pannel, apply a 2pac bog or any filler which id designed for applying in prime and paint. block the repairs down. Apply another guide coat on and block it down with 180 a large block. You can choose to feather it again with 380 on a orby (up 2 u). Finaaly apply 4 even coats on the bonnet again. Watch for runs and give yourself plenty of time for the previour coat to go tacky. Once down use a light 180 grit sandpaper and block it down (apply a guide coat each time you take the top off the pannel). After blocking it with 180, work your way up to 380-500 sand paper, Also orby down the final job to feather it out with something around 500. Its ready for paint, also if your painting it yourself, use a product called sacn sealer, its help fill in any small scrachers in your work, also its a very sticky material and will help hold the paint on your pannel for a very long time.
Heres some progess shots of what i did last night and this morning, Iv got a long way to go, still got the quarter pannels to straighten out and prime up and the rear bar to trial and straighten out when it gets here o also the front bar to do some minor repair work and prime up and the other 3 doors to custom up to allow au-bf trims fit, but its getten there.
Heres underneath the bonnet, looks fantastic. If the BA 6 still touches itll be ezy as to cut a small section of the reinforcment out and repair it, and it wouldnt be noticable. Also whats great is the detail of underneath the bonnet making it look like a factory part: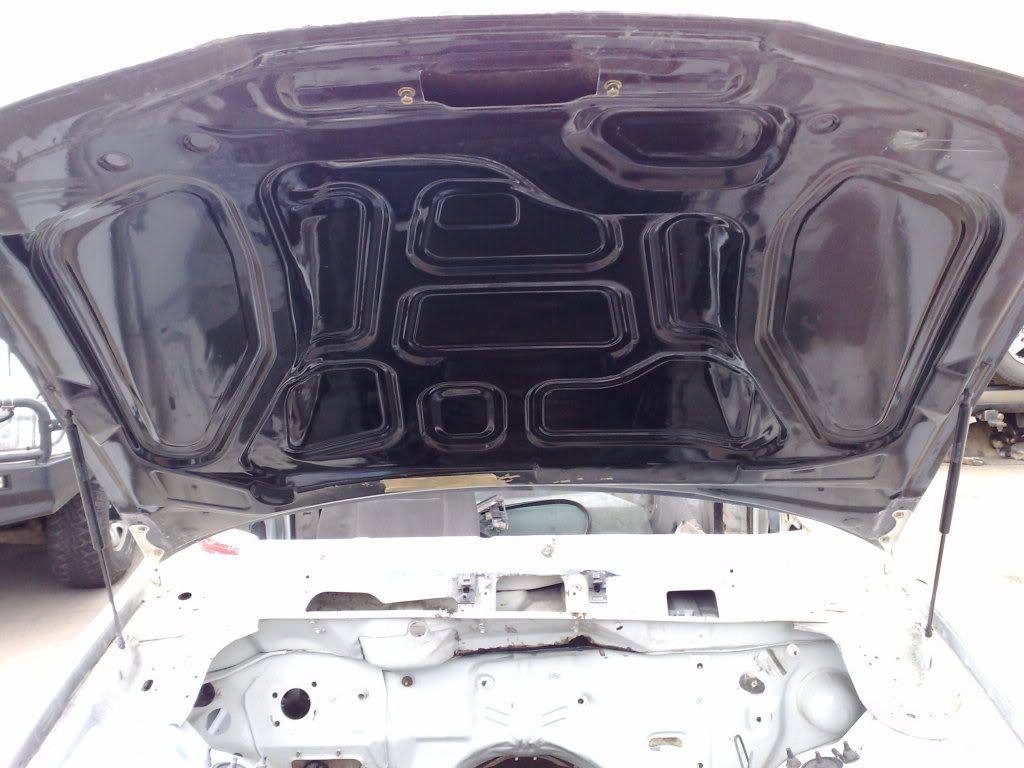 This is what sex would look like if it was a car, enjoy:
Drivers side shot:
And the passenger side shot, this was this morning while i was doing a trial fit with the front bar, gaurds, bonnet and doors, also if you are planning on builing a car from pretty much scap do as many trial fits as you can, that way you can make a lot of ezy changes and mods before its painted:
I carnt wait to see what the scorcher bar will look like on the back of this thing, it shouldnt be to far off: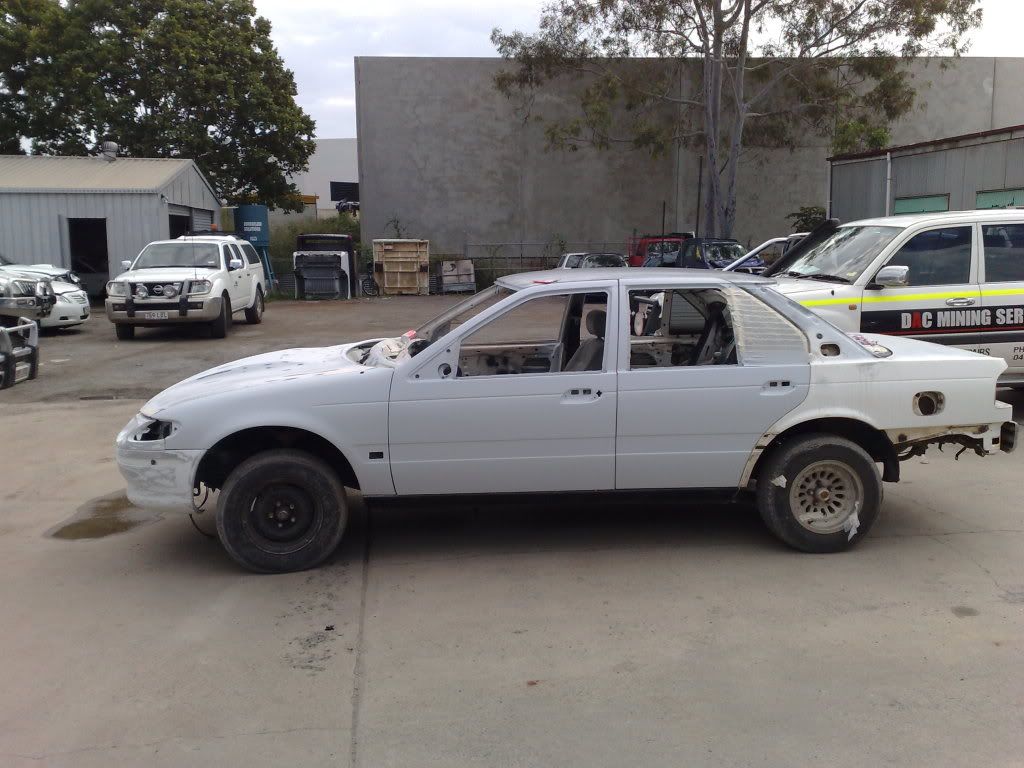 Im really happy with the BA buldge apperace. I was a bit worried that it may make the car a bit over board looking, but i reackon it suits it, this is what ford should have brought out in the 90's on there e-series:
Also heres the roof after it was repaired, DP40'd and primed: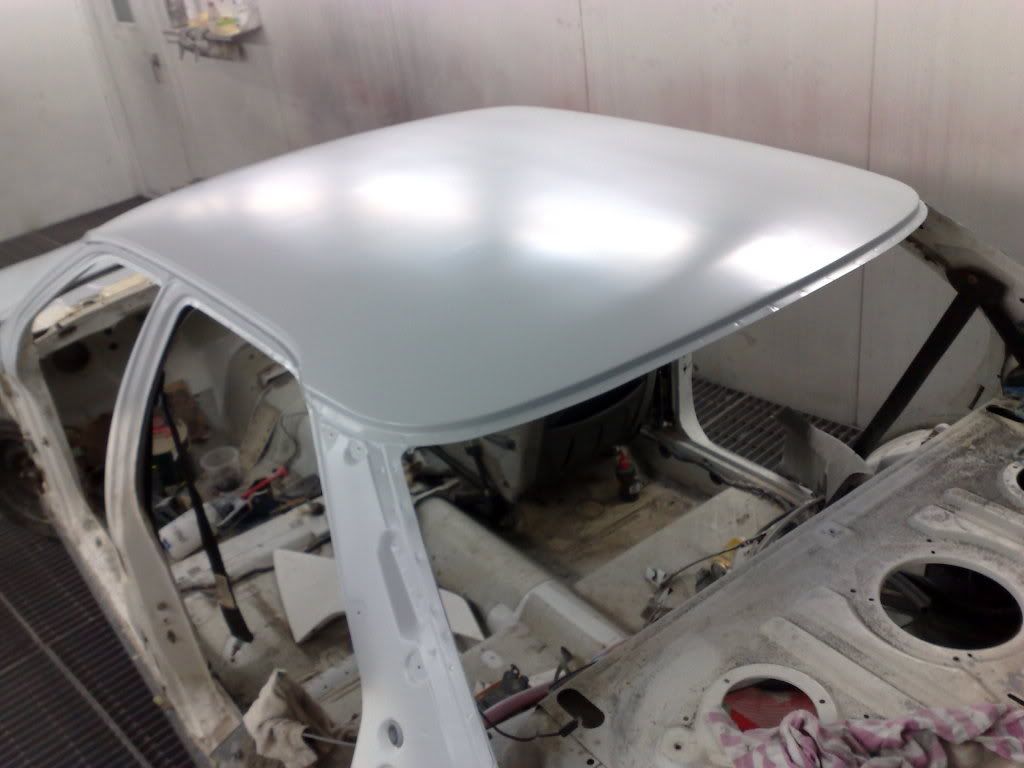 and another bonnet shot, this way when it was dry this morning:
One more shot carnt hurt:
And the radiator support copt it with some prime as well: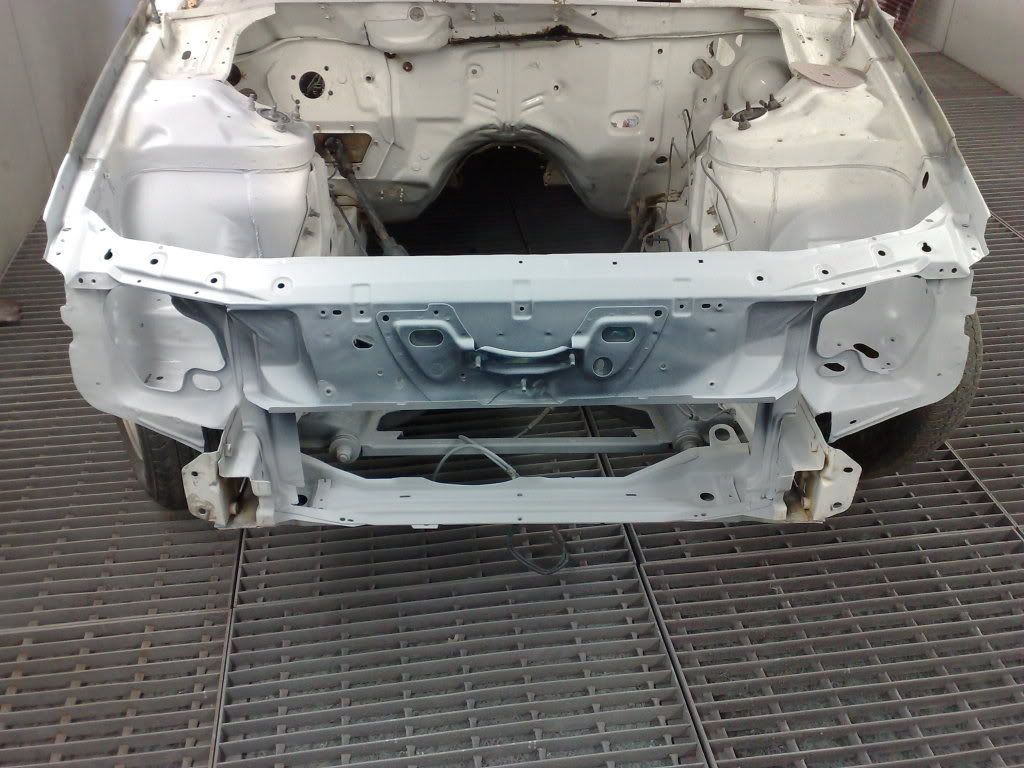 Heres what it looks with the battery case gone, aslo youll notice those tabs were taken off, the ones that hold the box car headlights in. Later on when i turbo my ride ill probably have to put a hole where the battery was and run the intercooler pipe there, same with the other side:
And finally some shots of the BA dash which was kindly supplied by FTG. looks fantastic:
*O yeah and nicco when my car is on the road and your in town come check it out, also i do the odd trip here and there up to Townsville (bit of family up there) iam hoping to do a trip up in the car end of this year, ill give you a yell if you wanna see it in the flesh.