Hey guys,
This is a mates FG XR6 Turbo and the number plates are very well suited to it. On Saturday it went to a Dyno day and to the Willowbank Drags.
Running on race fuel with
35 PS
I it pulled
984 RWHP
. When it arrived at the drags it was driven off the trailer and put down a low 10 sec pass str8 up with the car on the limiter at 3 quarter track because of standard diff gears.
As the time sheet will show, this car is capable of much much quicker, as it ran 118mph to half track with that pretty big pedal job, and only driving it off the line with a lazy 1.8 60ft.
This car is absolutely insane- i drove it to the Bottleshop at easter and have never been so scared to give a car a bootfull.
They are hoping that once the car has some taller gears in it as well as if the C4 stands up they will get between 9.0 and 9.3's. All this from a street registered daily driven car.
Specs of the car are GT4508 turbo, 6boost divided manifold, Atomic 698kw motor with oil pump, stage 4 cams on a stock head and stock intake manifold, 6boost 4" stainless exhaust, custom fitted stage 3 process west cooler, C4 trans with no transbrake and tce converter, it makes a conservative 600rwhp on pump fuel, 750 on pump and tolulene and 984 on C16. The reason for running out of legs is that it was a factory manual with 3.7 diff gears, this plus 1000+hp makes for a fair wack of converter slip and not enough speed!!
Below is the video of it at the drags saturday night
http://www.youtube.com/watch?v=2AHgVkypWHo
Below are some pics of it during different stages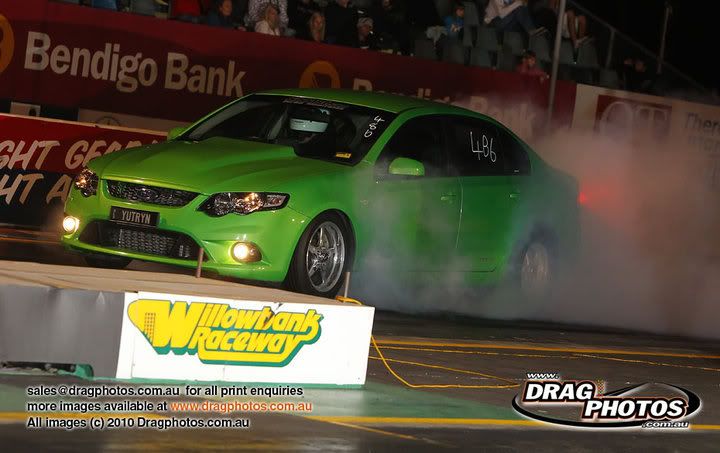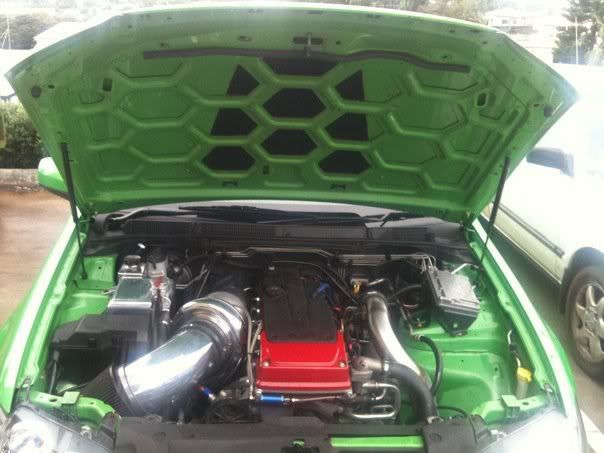 Last edited by nato83 on Mon May 17, 2010 1:08 pm, edited 2 times in total.