Just to keep this thread going. Here's a little on AU stuff and the fitting of 49mm intake valves.
Below is AU VCT vs AU1 head. note the AU1 head has ridge protruding into the port near the intake valve.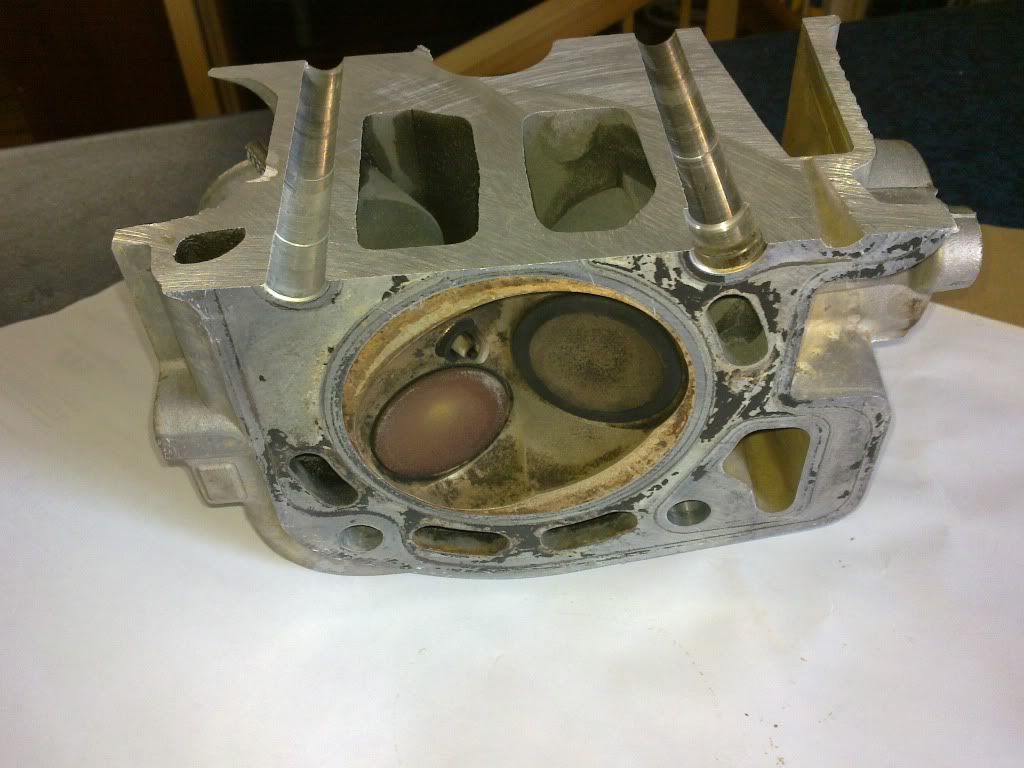 The next photo show the AU1 head with the intake seats cut to take a 49mm intake valve.
the next two show the same head with finished port. I'll have some photos of the removal process of the ridge by the weekend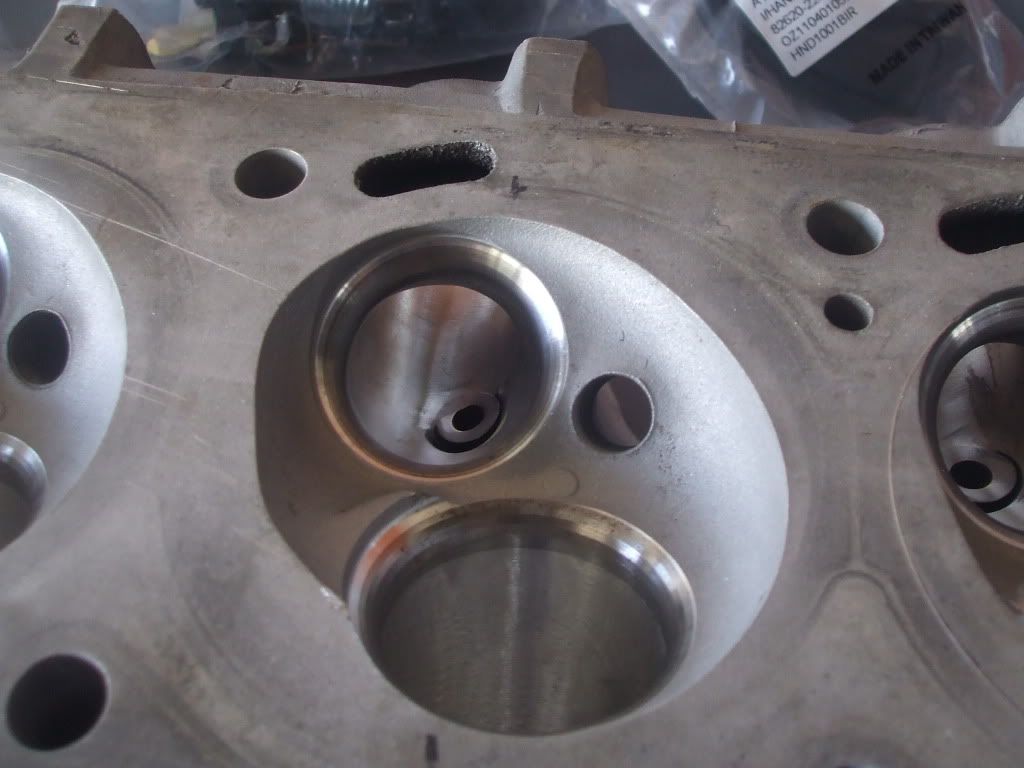 Valves for the above head were bough as blanks and the finishing work was done locally.
Good news is I'm investigating having the 49mm valves made and delivered ready to run.
Manley have some blanks that will work very well
The 7mm stem version will be from the severe duty range and the 8.66mm stem version will be from the race series range.
If this all works out for me I'll ba able to supply a 41mm exhaust valve in the severe range for the 7mm stem and in severe and extreme for the 8.66mm stem.
What this also means is if you are running a regrind cam we can have the valves made longer, this eliminates the need for adding extra shims to the rocker tips.
_________________
PERMANENTLY BANNED